C&I graduate Jennifer Neubauer chosen as first woman to lead Alumni Association
C&I graduate Jennifer Neubauer chosen as first woman to lead Alumni Association
by The News-Gazette and the Office of Vice Chancellor for Institutional Advancement / May 11, 2017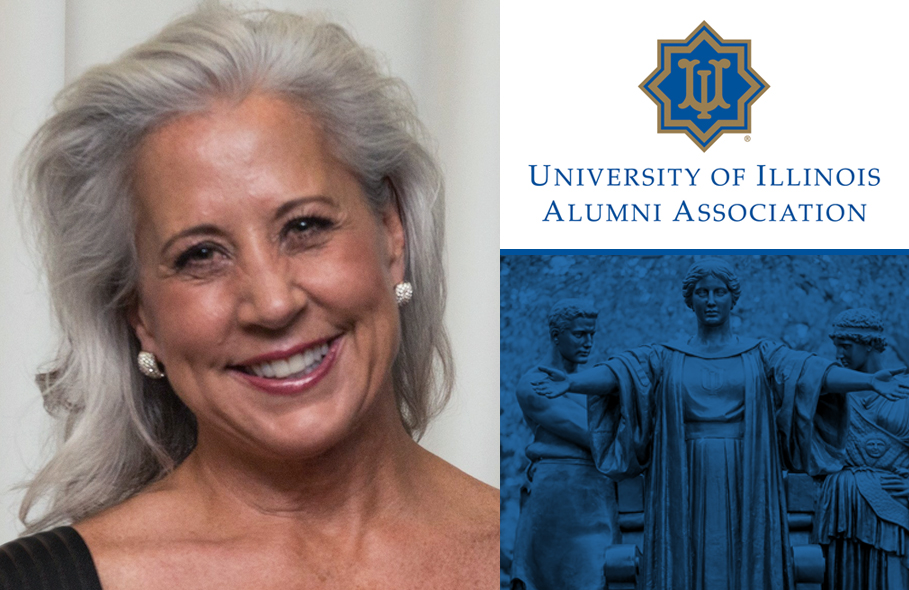 Champaign native and 1982 Curriculum & Instruction graduate Jennifer Neubauer was named president of the University of Illinois Alumni Association (UIAA) and associate vice chancellor for alumni relations.
Neubauer is a first-generation college graduate and the first woman to permanently lead the UI Alumni Association. She will report to the Alumni Association's board of directors and to the vice chancellor for institutional advancement, Barry Benson.
The newly named UIAA president said in a news release that she feels privileged to return to Urbana-Champaign to engage in the profession she loves. Neubauer will succeed Loren Taylor, who was president at UIAA for 18 years.
Early in her career, Neubauer served as a development associate with the UI Foundation. Most recently, she was assistant vice president of alumni relations and executive director for the Ohio University Alumni Association, overseeing an alumni association serving 220,000 graduates from six campuses, establishing a vision for the organization and implementing tactical plans, and employing innovative tools and techniques to better engage students and alumni.
Neubauer previously served in roles at the Indiana University Alumni Association, Georgia State University Alumni Association and Carnegie Mellon University, where her responsibilities included overseeing a capital campaign, annual strategic planning process, alumni communications, and membership programs.
She will begin her positions on July 15, pending approval by the University of Illinois board of trustees.
Read more about Neubauer's dual-role appointment.