Stacy Bennett: Advocating for Public Policy, Disability, and Equity in Higher Education
by Communications Office / Sep 13, 2023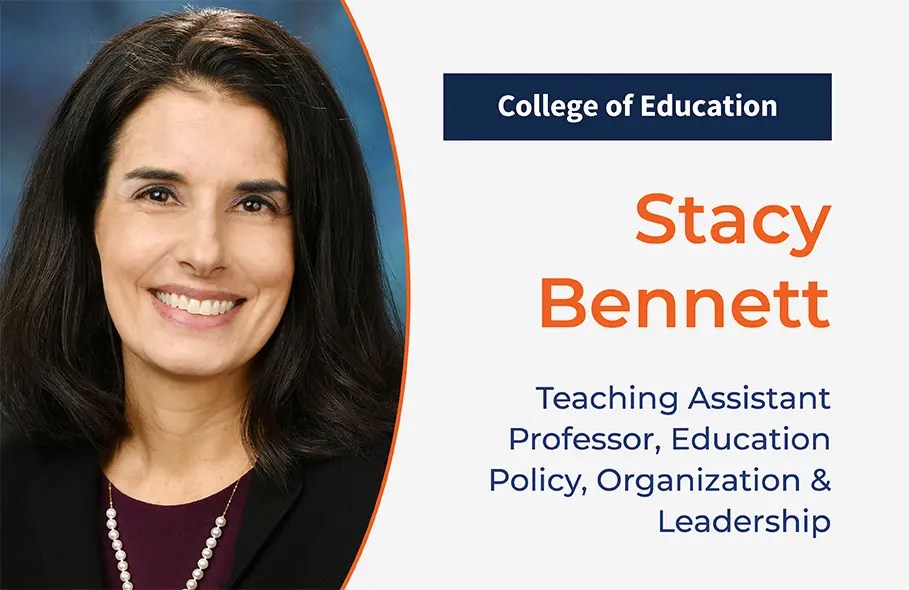 Bennett is a College of Education at Illinois alumna, completing her Ph.D. in Education Policy, Organization and Leadership focused on Higher Education Policy. Previously, she earned a Master of Public Policy (MPP) from the University of Chicago and a B.S. in Political Science, Geography, and Environmental Science from Kansas State University.
What are your research interests?
My scholarly work centers on public policy, disability, and equity in higher education. I am also a senior research associate for the Office of Community College Research and Leadership (OCCRL).
Tell us more about your professional and academic background and expertise.
Professionally, I have focused on public policy, political campaigns, and grassroots advocacy through working with organizations, candidates, and elected officials at the national, state, and local levels. Prior to this new role as teaching assistant professor, I worked in undergraduate admissions at the UIUC Gies College of Business and was an independent consultant working on a variety of education projects including grant evaluation, public awareness, and admissions consulting.