Kimberly Ransom: Analyzing the History of African American Education and Childhood
by Communications Office / Sep 13, 2023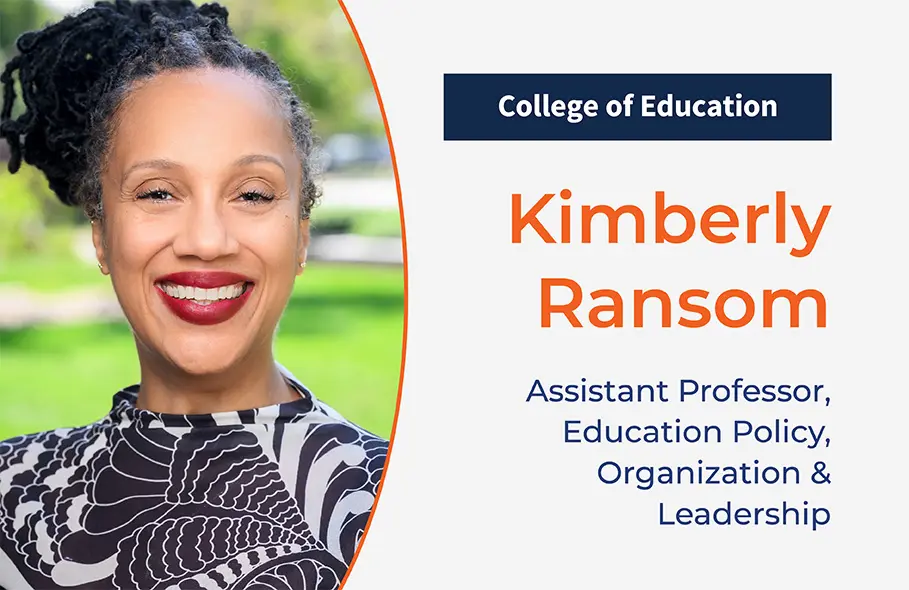 Ransom completed her Ph.D. in Educational Studies from the University of Michigan, her M.A. from DePaul University, and her B.S. from Bradley University.
What are the areas of your scholarship?
I am an interdisciplinary historian studying the history of African American education and childhood. My research examines the oral histories and material objects of Black children who once attended segregated schools in the Deep South during the Jim Crow Era (1940-1969). As a public scholar and artist, I use historical research to create public exhibits related to African American childhood in and around schools, seeking to illuminate the unique ways Black children have been marginalized from childhood status in America.
Tell us about your recent work and awards.
In one of my most recent projects, I worked in partnership with my dissertation respondents to create a local museum, the Historic Pickensville Rosenwald School Museum and Community Center, which is the sole remaining Rosenwald Schoolhouse located in Pickens County, Alabama. I've been fortunate to receive several fellowships and awards for my scholarship and leadership, including the 2019 NAEd/Spencer Fellowship, the 2019 Rackham Dissertation Fellowship, the 2018 Rackham Public Scholarship Fellowship, the 2017 Rackham Public Scholarship Grant, the 2015 Jackson Scholar Award, the 2013 University of Chicago President's Diversity Leadership Award, the 2011 Chicago Community Trust Fellowship, and the 2010 New York University Women of Color Policy Fellowship.