Honoring a Mother's Dream and a Passion for Early Childhood Special Education
by Communications Office / Sep 11, 2023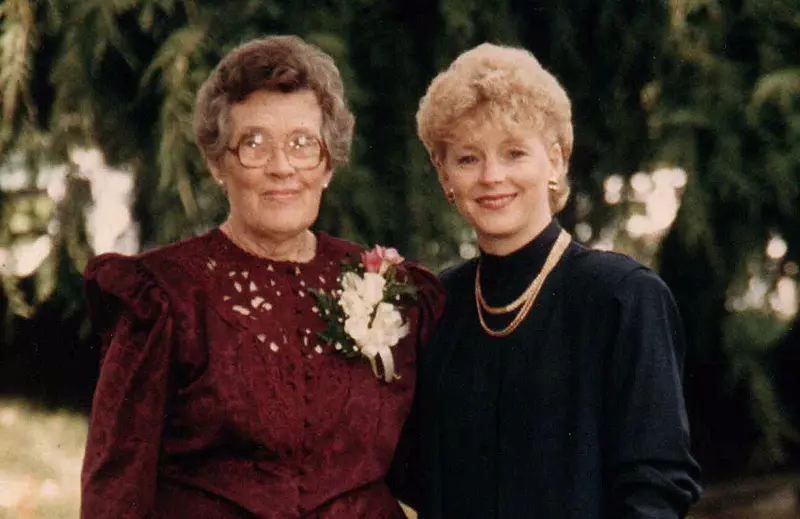 The Chrystelle Brown Stayton Scholarship, for master's or doctoral students in Special Education, was created by alumna Vicki Stayton, Ph.D. '86 SPED, and husband Terry Wilson. The fund, which supports candidates in the Early Childhood Special Education program, is named in honor of Stayton's mother and holds meaning and intention in many ways.

Hearing her mother, while in her final days at age 85, voice the words, "I have had a good life; my only regret is that I did not go to college," was a powerful moment for Special Education alumna and 2018 Education at Illinois Distinguished Alumni Award recipient Vicki Stayton.


"During her last holiday season, she wanted to sit down and talk with me, my husband, and my brothers," says Stayton. "And this statement she made was one we already knew. But hearing her say it out loud was difficult—this was something she valued highly and yet was not able to do during her lifetime."

Scholarship Namesake

Chrystelle Brown was born in rural western Kentucky on August 9, 1920. A social, active student, she graduated as salutatorian of her high school class in Melber, Kentucky. But despite expressing a great interest in continuing her education in college, Chrystelle's formal education ended there.

"As you might imagine," says Stayton, "Being 1938 and in a rural area, it was not common for individuals to attend college, especially not young women. I doubt that a minimal number of young men even went on to college from that area. It was just not the social-cultural thing to do in that community at the time."


Soon after graduation, higher education was not an immediate option as World War II broke out, and Chrystelle found work in a nearby factory supporting the United States in the war effort. She then married, started a family, and began life on a farm—a morning-to-night affair. Stayton says although her mother talked about the dream of attending college, it never seemed she felt it was something she could fully commit to doing.


"While neither of my parents had more than a high school education, they both clearly valued learning and could have been successful graduates in whatever profession they chose," says Stayton.


"My father was also an assistant rural mail carrier, and there became a vacancy for a postmaster or postmistress job in the little Melber post office," she says. "I remember my parents sitting at the kitchen table studying together for the position. However, it turned out to be a political decision. They got the top two scores, but neither parent got the job."


Seeing things like this influenced Stayton and her two brothers, instilling in them the value of education. While it was never pushed on them, she says higher education was an expectation—in a positive way—and something they all wanted to pursue.
Pursuing Education to Serve Children and Families

After completing her Ph.D. at Illinois in 1986, Dr. Vicki Stayton spent 27 of her 31 years in higher education at Western Kentucky University in Bowling Green. Beginning her career at WKU in the fall of 1989, she facilitated the development of the blended early childhood education (ECE) and early childhood special education (ECSE) graduate and undergraduate programs. She prepared WKU students to teach in the state's preschool, kindergarten, and First Steps programs. While at WKU, she brought in over $6 million in state and federal grant funds to support WKU's programs and other state/national endeavors in ECE/ECSE teacher education.
"Let me say why early intervention and early childhood special education is important to me," says Stayton. "I started volunteering with Head Start when I was in high school. It was a brand new program, and because it was so new, only summer-long programs were funded (rather than 9-month or year-round programs, as now).
"Seeing firsthand the difference that Head Start made for children and families and some of the issues and challenges these children faced affected me. As I continued in my formal education and into graduate work, I learned that research backs up that the earlier you intervene, the greater a difference it makes for children and families in terms of positive outcomes," she says.
Retired now and a distinguished university professor emerita faculty member at WKU, Stayton is a part-time consultant for the Division for Early Childhood (DEC) of the Council for Exceptional Children, working toward disseminating professional standards around early intervention/early childhood special education (EI/ECSE). She works with constituencies that should be using the standards and is trying to impact states' certification for EI/ECSE practitioners and to support higher education programs as they align their curricula with the standards. She says it's been a career-long passion—researching personnel preparation and working with the DEC to become an association with professional standards in this area.

Making an Exponential Difference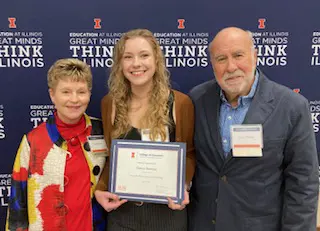 "One of the things I wanted to do within the field of Special Education was to make a difference," says Stayton. "I mean that from the standpoint of generally, in society, and the lives of children and families. And then I began thinking, 'how can you make an even greater impact?'"
The College's Ph.D. program in Special Education seemed to Stayton to be integral to the impact one higher education faculty member has in the lives of the preservice students they graduate each year, who then go on to work with children and families over time. Thus, the number of children and families that benefit from early intervention special education grows and grows.
"I know how strong the Department of Special Education at Illinois is historically and that today it is still one of the top programs in the country both at the master's and Ph.D. levels," Stayton says. "And I see this maintaining over time; I know the university is committing to a nationally recognized program.
"My own Ph.D. program at Illinois provided me a strong knowledge base and the leadership skills to move into a higher education faculty position and continue with my research," she says. "I completed my doctoral program thanks to a graduate assistantship that covered my complete tuition and fees, allowing me to fully focus on my Ph.D. work and begin my career without debt.
"And Illinois is part of me," Stayton says. "I've been able to come back to Champaign-Urbana every few years, and I continue to work with faculty at Illinois, including my Ph.D. adviser, Jeanette McCollum. Right now, I'm editing a manuscript with several co-authors who are Illinois graduates, and Jeanette is one of those co-authors!"
The reasons for Stayton creating the Chrystelle Brown Stayton Scholarship are not only to honor her mother's memory but also to recognize how much she yearned to have a college degree. She says it's also a desire to pay forward the quality of her Illinois experience.
"We'd really love to see the fund grow," says Stayton. "My husband and I will continue to contribute to provide either a larger scholarship or, hopefully down the road, provide support to more than one master's or Ph.D. student each year."


Any alumni and friends interested in learning more about supporting the Chrystelle Brown Stayton
Scholarship of creating their own fund in the College of Education, please contact the Office of
Advancement at advancement@illinois.edu or call the office at 217.244.7228 to speak with a member of
team.