Embracing the Yew Chung Approach to Early Childhood Education
by Tom Hanlon / Mar 6, 2023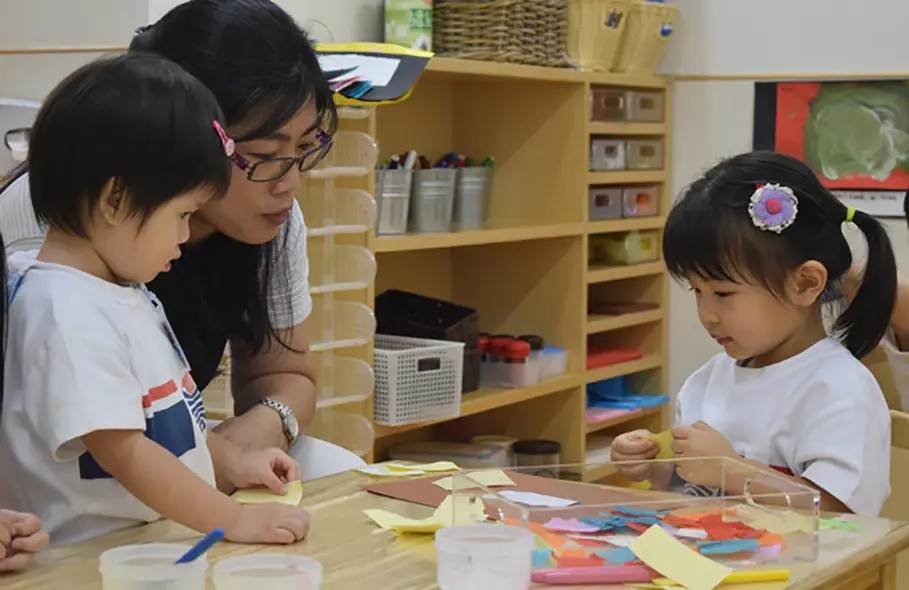 Stephanie Sanders-Smith's extensive research in Hong Kong with the Yew Chung International School has resulted in a book that describes the truly unique Yew Chung Approach—a Progressive approach where Eastern and Western thought converge.
In 2015, Stephanie Sanders-Smith boarded a plane bound for Hong Kong to meet with people connected to Yew Chung International School. That trip set the stage for much of her research since that initial visit—and for a recently-published book, The Yew Chung Approach to Early Childhood Education.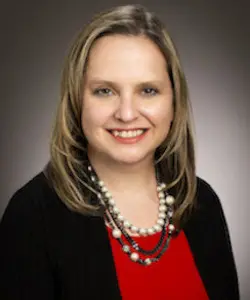 It was in 2015 that Sanders-Smith, associate professor in the College of Education's Curriculum & Instruction Department, became the inaugural Yew Chung-Bernard Spodek Scholar. The endowment was created by Dr. Betty Chan Po-king, who was awarded an honorary degree of Doctor of Humane Letters by the University of Illinois and whose mother, Madam Tsang Chor-hang, founded the first Yew Chung International School in Hong Kong in 1932 (originally it was known as the Yew Chung School).
Initial Connection
"Betty Chan studied early childhood education here with Dr. Spodek and then went back to Hong Kong to take over her mother's school, expanding it from a nursery school through the international baccalaureate diploma and then to the Chinese mainland," Sanders-Smith says. "In Hong Kong, we talked about what it meant to be the Yew Chung-Bernard Spodek Scholar, and Betty connected me with her niece, Lydia Chan."
Dr. Chan, the CEO of the Yew Chung Education Foundation and council chair of the Yew Chung College of Early Childhood Education, told Sanders-Smith that they were grappling with how to communicate more broadly what the Yew Chung Approach is.
"They were trying to quantify it, and it wasn't working," Sanders-Smith says. "I suggested we take more of an ethnographic approach."
That was her entry into many years of collaborative research that continues to this day.
Defining the 12 Values
Sanders-Smith had a master's student who spoke all three languages used at the trilingual school: Cantonese, English, and Mandarin. "We sat in the classrooms and filmed for two weeks, collecting hours and hours of data," Sanders-Smith says. "Then my master's student spent seven months translating it so we could analyze it."
Sanders-Smith, submerged in all that data, enlisted the help of Liv T. Dávila, associate professor in Education Policy, Organization and Leadership. "Liv is a linguist, and she and I coauthored the first two papers of the Ye Chung Approach. That was the start," she says.
In 2018, Sanders-Smith presented her initial findings at a conference celebrating the 85th anniversary of Yew Chung International School. "I presented the initial twelve values, which have changed a bit, primarily the order, since then," she says.
The School thought the 12 values were on target, but also wanted to focus on the co-teaching relationship. (Yew Chung preschool classrooms always have a teacher whose primary language is English, a teacher whose primary language is Cantonese, and once a week brings in a third teacher, whose primary language is Mandarin.)
A Book is Born
That sent Sanders-Smith and a new research assistant back to the research grindstone.
"We conducted forty-three teacher interviews and had a team of graduate students transcribe them," she says.
In 2020, she and Giselle Martinez Negrette, assistant professor in Curriculum & Instruction, collected more data. "At Yew Chung, they document everything," Sanders-Smith laughs. The Yew Chung Foundation, realizing the massive amount of data they were dumping on the pair, funded two more fellows to help in the process.
"It was around that time that Lydia Chan thought a booklet might be appropriate to distribute at the ninetieth anniversary, which is this year," Sanders-Smith recalls. "I said, 'We can do more than a booklet!'"
The Yew Chung Approach to Early Childhood Education: Centering Emergent Curriculum, Child-Led Inquiry, and Multilingualism came out in January, published by Routledge. Sanders-Smith coauthored the book with Sylvia Ya-Hsuan Yang and Kutasha Bryan-Silva, the two fellows provided by the Yew Chung Foundation. The book explores the 12 Values that exemplify the approach, including relationships, the emergent curriculum, inquiry-based pedagogy, and the multilingual and multicultural approach.
"A Meeting Place for Western and Eastern Thought"
"It's a Progressive approach, drawing from Dewey," Sanders-Smith says, referring to John Dewey, the American philosopher, psychologist, and educational reformer. "Progressivism is inherently contextual, so if you are working in collaboration with children, culture matters.
"In this case, the Yew Chung Approach is Deweyan and it is also Confucian, in the sense of working together for a better world. It draws from both Eastern and Western philosophies. We have this tendency to try to impose Western ways of teaching on Chinese or Korean schools, and it doesn't quite work because they're culturally different from us. The Yew Chung intent from the very beginning has been to be a meeting place for Western and Eastern thought, of bringing these different ideas together."
The result, Sanders-Smith says, is children develop long-term competencies for global citizenship from "having democratic communication in the classroom and having exposure to different languages and cultures and thinking about the ways in which their culture isn't some sort of 'default culture.'"
Her book speaks to the distinctive power of the Yew Chung Approach. "There is a uniqueness in working with emergent curriculum and inquiry-based practice across languages," she says. "And there is a uniqueness in using the relationships that children have with each other and with their teachers and with using children's investigations to support additional language learning."
Continuing the Work
The work that began with that 2015 visit to Hong Kong didn't culminate with the research and work that turned into the 12 Values and the book.
In May, Sanders-Smith will return to Hong Kong with Christina Krist, assistant professor in C&I, and two new Yew Chung fellows, to collect data in primary and secondary schools.
"Now that we've talked about the Yew Chung Approach to early childhood education, we're considering what is the approach to primary, to secondary," Sanders-Smith says. "That's where we're going next. What do those twelve values look like in primary school? Are they different? We have a survey out now so that teachers can tell us their perspectives on the Yew Chung Approach to their age level. The May data collection will be a start in these spaces, similar to the first data collection in 2016."
Learn more about The Yew Chung Approach to Early Childhood Education: Centering Emergent Curriculum, Child-Led Inquiry, and Multilingualism.