Introducing Our Newest College of Education Faculty
Introducing Our Newest College of Education Faculty
by Office of Communications / Aug 23, 2021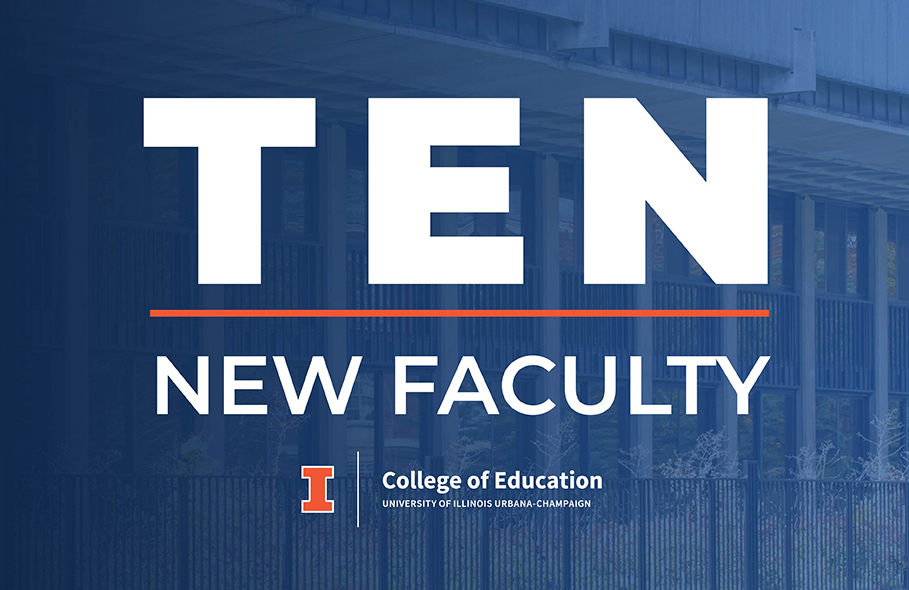 Please join us in welcoming these new Education faculty members who bring fresh perspective and expertise to our top-ranked programs. This group of scholars adds significant capacity for research and instruction within the College, in areas ranging from inclusive and equitable programming and admissions policies, data literacy that translates to STEM workforce preparation, and training pre-service and paraprofessionals for educating diverse learners.
Fall 2021 Faculty Hires
Curriculum & Instruction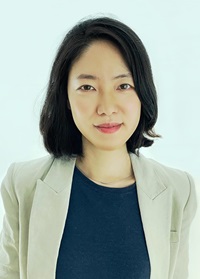 Jina Kang
Assistant Professor

Jina Kang earned a Ph.D. in Curriculum and Instruction from the University of Texas at Austin in 2017 with a concentration in Learning Technologies. Previously, Kang was an assistant professor in the Department of Instructional Technology and Learning Sciences at Utah State University. Her research lies in the field of data science both as a methodology and as a learning and teaching context, specifically in STEM disciplines. Her research applies data science to solve challenging issues of understanding complex and massive interaction data traced in digital learning environments and provide key evidence of students' scientific skill building processes. Kang also explores how to teach students data science skills by designing DLEs that facilitate students' development of data literacy, which ultimately supports STEM workforce preparation.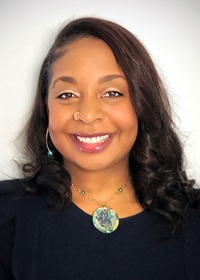 Rachel McMillian
Assistant Professor

Rachel McMillian received her bachelor's degree in History and Black World Studies and her master's degree in Adolescent Social Studies Education from Miami University, Ohio. Likewise, she attained her Ph.D. in Educational Leadership at her alma mater. Most recently, McMillian was a high school social studies teacher in Cincinnati, Ohio, working with Miami University's Teacher Education Program to recruit and train high school students of color within Cincinnati who desire a career in teaching. Her scholarly research interests include Black education, Black Critical Theory, the civic identity development of Black youth, the schooling/educational experiences of incarcerated youth, and Black prison epistemologies and ontologies.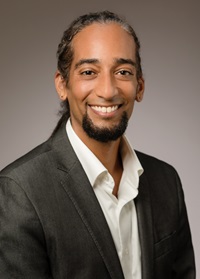 Asif Wilson
Assistant Professor

Asif Wilson, Ph.D., is an assistant professor of Social Studies Education in the Department of Curriculum & Instruction. Wilson's research broadly focuses on justice-centered pedagogies in P-20 educational contexts. More specifically, his scholarship explores how policies and social movement organizing shape justice-centered pedagogies, how teachers engage in, and conceptualize, justice-centered pedagogies, and how students experience justice-centered educational spaces. Wilson is a three-time alumnus from the University of Illinois Chicago, completing his bachelor's degree in Elementary Education, master's degree in Educational Studies, and doctorate in Curriculum and Instruction. He is actively involved in education organizing in Chicago and nationally with several groups.
Education Policy, Organization & Leadership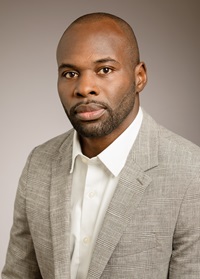 Adeoye Adeyemo
Assistant Professor
Adeoye Adeyemo, a two-time degree alumnus of the University of Illinois Urbana-Champaign, received his Ph.D. from the University of Georgia in Social Foundations of Education. As a former collegiate scholar-athlete and proud Chicago native, he conducts research that examines the experiences, identities, aspirations, and perceptions of Black males who play sports in K-12 settings. Adeyemo's future research endeavors will examine the experiences of female student-athletes and the experiences of Black male athletes in countries such as Nigeria and other African nations to more broadly engage these athletes in Science, Technology, Engineering, and Math (STEM) fields. Additionally, as part of the EPOL faculty his research will address the mental health implications of participating in football and its impact on the social determinate of health.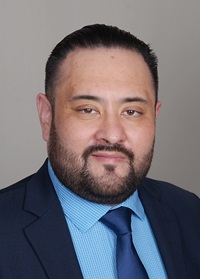 José Del Real Viramontes
Assistant Professor
José Del Real Viramontes is an assistant professor in the Higher Education/Community College Leadership Program. He is also a faculty affiliate with Project Mentoring to Achieve Latino Educational Success (MALES) at the University of Texas at Austin. He holds a Ph.D. in Curriculum and Instruction with a specialization in Cultural Studies in Education from the University of Texas at Austin. As a former community college transfer student, Del Real Viramontes' research explores the transfer receptive culture for Chicana/o/x and Latina/o/x community college transfer students at predominantly white institutions and highlights how these students navigate and negotiate the ideological, material, and structural conditions of the community college to four-year university transfer process.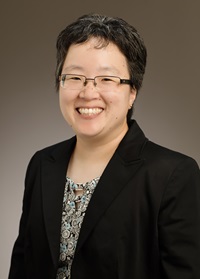 Sharon Lee
Teaching Assistant Professor
Sharon Lee, Ph.D., has worked in higher education administration for over 15 years in both academic and student affairs, with a special interest in teaching, advising, and supporting students. She served as the Ed.D. Online Program Manager for the College of Education from 2018-2021. Her research and teaching background is in higher education policy, educational foundations, issues of diversity, access, and equity, and campus climate. Lee is an alumna of the College of Education, earning her doctoral degree in Educational Policy Studies in 2010. Her dissertation, supported by a Spencer Foundation Dissertation Fellowship, examined the history of Asian American student activism at the University of Illinois Urbana-Champaign.
Malaika McKee
Assistant Professor
~ bio forthcoming ~









Educational Psychology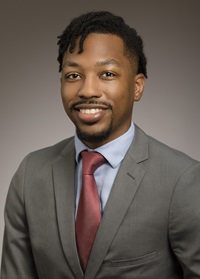 Jarrett Lewis
Assistant Professor
Jarrett Lewis earned an M.A. and Ph.D. in Clinical Psychology from DePaul University in Chicago, Illinois. Prior to his studies at DePaul, Lewis attained an M.S. in Psychology from the University of Memphis and a bachelor's degree in Psychology from Jackson State University in Jackson, Mississippi. His research agenda aims to delineate the mechanisms through which Black and/or African Americans experience and recover from psychological trauma in urban and under-resourced settings. He uses socioecological and developmental lenses to examine the interrelations among etiological factors that contribute to psychological problems and resilience following trauma exposure in African American boys and men. Before joining the College, Lewis completed a postdoctoral fellowship in Trauma Psychology at Rush University Medical Center.
Special Education
Emily Tarconish
Teaching Assistant Professor
After completing her Ph.D. at the University of Connecticut, Emily Tarconish looks forward to moving to the Midwest to start her position at the University of Illinois Urbana-Champaign as a teaching assistant professor. In her previous roles as a vocational rehabilitation counselor and disability services professional, she worked with high school and college students with disabilities to help them learn about themselves, their abilities, and help them navigate postsecondary education and employment. This work directly influenced her research interests, which include how to make postsecondary environments, including higher education and employment settings accessible, as well as how to promote disability awareness and inclusive practices. Tarconish also studies the lived experiences of survivors of traumatic brain injuries (TBI) and develops interventions to provide access to this population.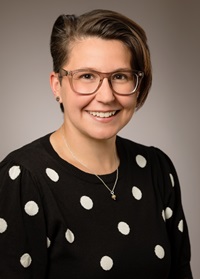 Kary Zarate
Teaching Assistant Professor
Kary Zarate received her Ph.D. in Special Education from the University of Illinois Chicago. Through her teaching and research, Zarate's work centers on improving educational outcomes for students with significant emotional, behavioral, and cognitive needs through personnel preparation. This includes teaching pre-service educators' evidence-based practices, methods in which to efficiently and effectively manage collaborative teams, and the training of special education paraprofessionals. Her research examines effective methods of paraprofessional development targeted at improved emotional, behavioral, and academic outcomes for students with individualized education plans. Zarate believes in breaking down barriers for all learners and works diligently to dismantle systems of oppression.