Top 10 Questions Students Ask About an Education Degree at Illinois
by the College of Education at Illinois / Oct 6, 2020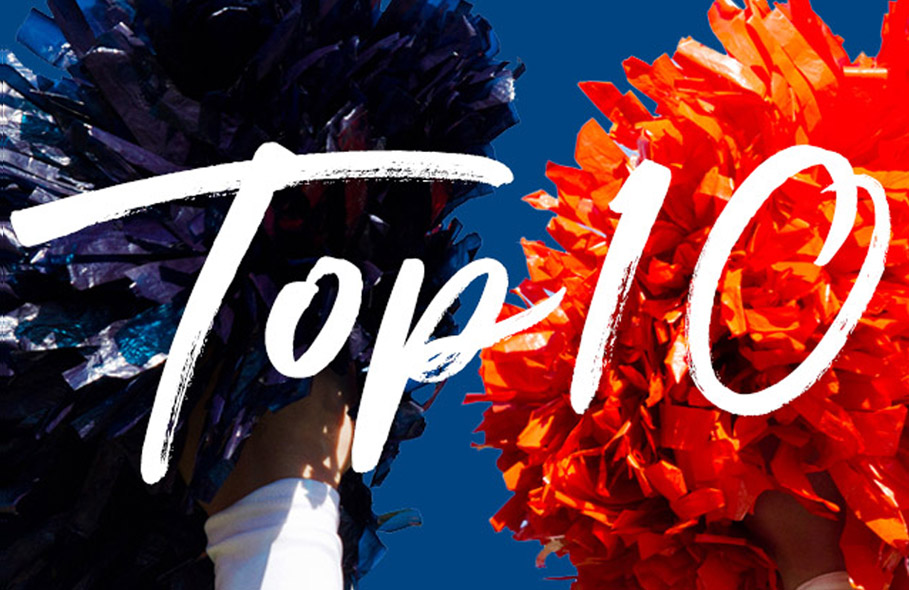 1. How competitive are the College's programs, and what are the admission requirements?
An education degree at the University of Illinois is highly regarded throughout the nation. We are recognized for academic excellence in numerous areas of study. In its 2021 rankings, U.S. News & World Report puts eight of our programs in the top 25 nationwide:
#9 Special Education
#10 Curriculum & Instruction
#13 Educational Psychology
#13 Elementary Teacher Education
#14 Education Administration
#18 Secondary Teacher Education
#20 Higher Education Administration
#22 Education Policy
We are extremely competitive with other colleges of education, and we have the advantage of being one of the top-ranked public universities in the nation. We have a diverse, talented, and dedicated faculty that are renowned in three vital areas: conducting cutting-edge research; modeling innovative teaching methods in the classroom; and—perhaps most importantly—mentoring and developing the whole student, treating each student as an individual and helping every student find his or her niche and career path in education.
As far as undergraduate admissions are concerned, we have no set GPA or minimum test score requirement; instead, we complete a holistic application review. For more information on admissions, please go to http://admissions.illinois.edu/Apply/freshman.
The University of Illinois Urbana-Champaign was also ranked the #15 "Public University in the Nation" by U.S. News.
2. Will I be able to find a job, after graduation?
Yes! A full 98 percent of our 2019 teacher licensure graduates are employed in education. Likewise, our recent LES (Learning and Education Studies) graduates have landed leadership positions with The Walt Disney Company, Goldman Sachs, Bell Helicopter, Blue Cross Blue Shield, LiveNation in Chicago, and the Northwestern University Center for Talent Development.
3. What types of scholarships are available?
We know the value and importance of receiving one or more scholarships, and keep our students informed of all the possibilities. Scholarships are available at the college and campus levels. Illinois Promise covers tuition, fees, room and board, books and supplies, and more. Illinois Commitment is available to Illinois residents with a family income of $61K or less.
For more on scholarships and aid, please visit the Office of Student Financial Aid website.
4. How does Illinois compare to other in-state education programs?
We believe we compare favorably with the education programs at other colleges and universities within the state for many reasons:
Guaranteed study abroad scholarships. We offer guaranteed study-abroad scholarships to our students. You have the opportunity to become more globally conscious on these faculty-led trips that include experiences related to your major.
Tremendous research opportunities. As a highly-ranked research institution, you will have access to wonderful undergraduate research opportunities—and you will learn to make research-based decisions.
A social justice and equity focus. Both our College and our campus are committed to social justice. You will be learning in an environment that promotes and values social justice and equity.
World-class faculty. We have many nationally- and world-renowned faculty who operate on the cutting edge of technology and research. You will grow as a teacher-leader because you are trained and educated by leaders.
Cutting-edge classrooms and resources. You will get to take advantage of the resources and amenities of a large university combined with a small College where renowned faculty know and mentor our students. In other words, you get the best of both worlds!
5. Where can I do my student teaching?
We have an amazing School and Community Experiences staff that coordinates all aspects of field placement for student teachers. Annually they coordinate hundreds of community and school placements and work hard to make sure the experience is beneficial and rewarding for all involved. Rest assured that your student teaching experience will be of extremely high quality, preparing you for the rigors of teaching at your chosen level.
We will place you, according to your preference, in one of three areas in the state in which we have built strong partnerships for student teaching. These include Chicago Public Schools, various school districts in suburban Chicago, and schools in Champaign-Urbana and the surrounding communities.
6. Can I student teach in more than one subject?
If you are in early childhood or elementary education, you will typically teach all subject areas. If you are in secondary education, you will teach in your major program area (English, math, science, social studies). The exception is middle grades. Here, you may teach in multiple content areas, assuming you are completing endorsements in each.
7. Will my student teaching location impact my job prospects?
You can get a job anywhere in the state (and in some other states—see #10), regardless of where you student teach. In addition, because our College intentionally provides practicum experiences in diverse settings—urban, suburban, and rural—our students are better prepared to teach all kinds of students. That experience and well-roundedness makes you a viable candidate regardless of your student teaching setting.
8. Can I earn more than one licensure major at the same time?
You can complete one licensure major as an undergraduate—and our advisers can work closely with you to create an individual academic plan that incorporates multiple interests. For example, you could pursue your major plus a minor and/or teaching endorsement(s). Additionally, we will help you think strategically about your undergraduate education as a jumping-off point for a lifetime of personal and professional development. How? For instance, we can help you explore how your major and initial teaching license can build a foundation for further study, how you can add teaching endorsements at the post-baccalaureate level, and how you can advance your career as a teacher-leader.
9. What endorsements does Education at Illinois offer?
Endorsements are powerful tools to advance both your knowledge and your career. When you earn endorsements, you open up greater opportunities for yourself and help to distinguish your strengths. Illinois provides the opportunity to earn a variety of endorsements, including the Bilingual and ESL endorsement to better understand key teaching strategies for multi-linguistic students.
10. Does Illinois have licensure reciprocity with other states?
There is no one-size-fits-all in teacher education, so reciprocity depends largely on which state a licensed teacher moves to. Some states will award a license based on an applicant being licensed in another state, while other states will require additional coursework and/or tests before a licensed teacher can be fully licensed in the state.
That's a quick look at common questions about the Illinois College of Education—but we're aware you might have more questions about our programs or the college itself. Check out the "chat" button on our homepage menu, and start a conversation with us today!