Education: The Investment That Counts
by Tom Hanlon / May 27, 2020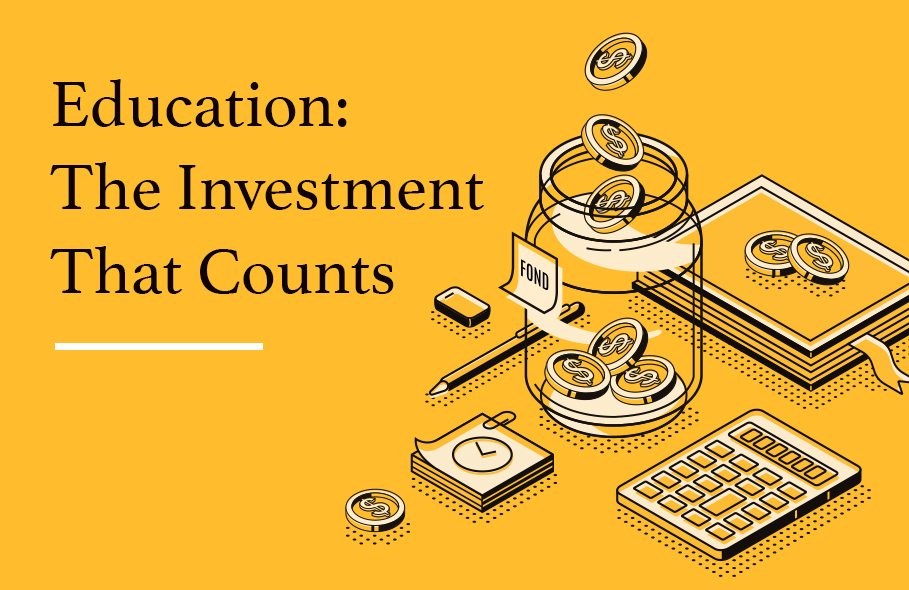 An internationally-known professor of economics and education, Walter W. McMahon has made significant contributions to the field of education finance over his storied career at the University of Illinois.
Walter McMahon's expertise in education finance and the economics of education has taken him all around the world—many times over.
McMahon, Professor of Economics and Professor of Education Emeritus at the University of Illinois at Urbana-Champaign, has built an international reputation in education finance, and as such has been called upon to consult in over 20 countries, ranging from advanced to developing countries.
"I've worked in Malawi and other parts of sub-Saharan Africa where most of the people in the rural villages have dirt-floor huts, and the women carry buckets of water on their heads," McMahon says. "There are no cars, no bicycles, no nothing. The people wear beautiful clothing, but when you hear talk about how IT technology is going to revolutionize education in Africa or in poor Asian countries, I think that's dreaming, because the rural schools where most students are don't have computers and illiteracy is still widespread."
McMahon earned his PhD at the University of Iowa in 1957, then came to the University of Illinois to start his first of 48 years teaching as an economics professor. Beginning in 1977, he was also a professor in what is now the Education Policy, Organization and Leadership Department (EPOL) in the College of Education. He also served as a professor of medicine, teaching health economics in Illinois' College of Medicine beginning in 1979. It seems everyone wanted him, and rightfully so.
Jumpstarting his Career in Education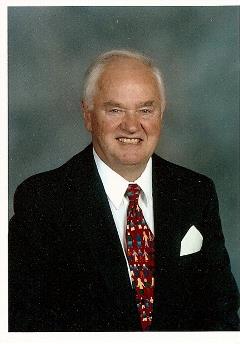 The marriage of economics and education fit him perfectly. "The financing of education is central to the well-being of individuals, families, and the nations of the world," McMahon says. "The mainstream in economics that relates to economic growth focuses on endogenous development in which education is central. I've tried to broaden that to include the nonmarket outcomes of education, which include the health of individuals and families and of spouses, and of happiness, and also the social benefits such as democratization and human rights and lower crimes rates."
The root of improving well-being, he says, is in the financing of education—a field that opened up to him after he wrote an article in 1970 on the determinants of financing primary and secondary education that appeared in the Review of Economic Statistics. "That got some attention," McMahon says, "and shortly thereafter I was invited to spend a year as a research scholar at The Brookings Institution in 1972."
Out of that, he adds, his book Investment in Higher Education came out, additional connections in the field were made, education finance conferences sprang up, books and articles began flowing, and his consulting work with USAID, The World Bank, and various governments opened up.
In other words, his career in education finance was born.
Consulting in Indonesia and Other Locales
It can be difficult to select a few highlights from a career that has spanned six decades. But McMahon holds his work in Indonesia near and dear. He worked as chief economist on the Human Resources sector of Indonesia's 25-Year Long-Term Development Plan, covering from 1994-2019. "We did extensive studies of the entire education system in Indonesia—primary, secondary, and higher education—which led to the 25-year development goals, with Human Resource Development as the primary goal," McMahon says. At the outset, he notes, "Indonesia had almost nobody finishing junior secondary, and soon Indonesia had universal junior secondary and is now nearing universal senior secondary education, and their economic growth has taken off."
McMahon has consulted on education and development in many developing countries for the World Bank, USAID, and UNICEF, and on nonmonetary education outcomes for the Institute of Education of University College London, Strathclyde University in Scotland, the OECD, and other education organizations. A smattering of the countries he has consulted in include South Korea, Thailand, Hong Kong, Singapore, the UK, Kuwait, Malawi, Pakistan, and Nepal.
"What's most satisfying about the consulting work," he says, "is the feeling that you're doing something for the future of the children, especially in these very poor countries. Children and their education are the future of the country."
He speaks also of the many friendships he has with people all over the world, and of the satisfaction in "seeing the worldwide scope of what the UN, USAID, and the University of Illinois does in these different countries. It's really quite amazing."
McMahon has a hand in part of what the College and the Department of Economics have done worldwide, beyond his own work. He's had PhD students who have become in charge of research in ministries of labor, finance, education, and welfare. For example, Sri Mulyani, one of his students in 1992, is Indonesia's Minister of Finance and from 2010 to 2016 served as Managing Director of the World Bank.
"I have very fond memories of my PhD students over the years in the College of Education," McMahon says. "Yudo Swasono was Head of R&D in the Ministry of Labor in Indonesia. Others are doing well around the world, in South Korea and Indonesia and other places."
Prolific Author
Over the years, McMahon has authored or coauthored about a dozen books, including Higher Learning, Greater Good: The Private & Social Benefits of Higher Education. That book won the 2009 PROSE Award for Best Book in Education. It is now out in paperback.
"Many people in education have the view, which I share, that it is a narrow focus when universities focus too exclusively on jobs and earning outcomes. That's important, but the private, nonmonetary benefits are important, too," he says. Such benefits include better health of the graduate, and better education for their children, and typically greater happiness. The social benefits, such as democratization, human rights, and political stability, are external benefits to others that are critical to productivity growth and wider development, he adds.
"Another social benefit, one that is not as well measured, is the creation of more new ideas and the adaptation of ideas to technical change," McMahon says. "So, as we produce PhDs at the University of Illinois, for instance, it's not what they do in the department while they're here, it's what they do for the next 50 or 60 years of their life when they're out in the labor force working on new ideas and adaptations of ideas, as well as in retirement, using the knowledge and skills that they acquired here."
A research and writing project that McMahon is currently working on is a special issue of the Journal of Education Finance that he is editing with Jennifer Delaney, associate professor in the EPOL department. The issue focuses on the external social benefits of higher education and will be available in late fall 2020.
"I've been working diligently on an article for this special issue that sets the overall framework for what the social benefit externalities are and how they contribute to growth and development," McMahon says. "It is also the theoretical model for what I call endogenous development, which is about how investment in education leads to the development and well-being of families, communities, and nations."
The Root of the Funding Problem
It's the lack of adequate investment in education that concerns McMahon. "The support for public investment in public education, from K through 12 and higher education, has fallen," he says. "And it's not just in the US; it's in the UK. It's spreading worldwide." One result, he adds, is rising tuition and greater student debt.
"A major source of the falling public support is the lack of recognition of the social benefits of education that are crucial to productivity and economic development," McMahon says. "Add to that the major implications that the coronavirus and the fall in tax revenues and family capacities to pay tuition have for education at all levels for years to come. For universities to get back to where they were is going to be a major struggle."
That struggle, he says, is exacerbated by the mindset of people who don't understand the economic impact of higher education graduates. "Politicians have to understand that problems of slow productivity growth and falling earnings for the majority of the population with a high school education or less is real, and largely because of insufficient education, and then do something about it," he says. "Defunding community colleges and lifelong learning doesn't correct the problem; it makes it worse."
Still, McMahon remains optimistic about the future, and the central role of education finance. "As the education system brings up more generations that understand how the process works, the political system reacts, but too slowly," he says. "There's a solution to these problems. Usually it is through more education, because it is not keeping up with the onrush of technology as those with insufficient knowledge and skills are displaced and become discontented. But these solutions require adequate education funding, are often long-term, and there may be some bumps and grinds in the meantime."
McMahon also served in other roles, such as chairing the Senate Budget Committee, the Senate Library Committee, and the Faculty Advisory Committee to the Illinois Board of Higher Education, and he was a member of the University Planning Council and in leadership and service roles to various local government and charitable organizations.
Imparting Greater Understanding of the Key Role of Education Finance
McMahon received a Lifetime Achievement Award in 2018 from the National Education Finance Academy for "distinguishing himself over a career in the financing of education on a national, state, and local level through research and practice." The two overarching achievements that stand out for him are, first, his practical work on the economic development of Indonesia, including education's central role, and second, his work on shedding additional light on how the external social benefits of education are at the root of technical change and productivity growth.
"Education's effects are critical to explaining where technical change comes from at its roots," McMahon says. "This kind of insight has evolved, resulting in a better understanding and a fundamental rethinking of economic development."