Leveraging Disruption for Good, with Professor Christopher Span
by Tom Hanlon / Apr 30, 2020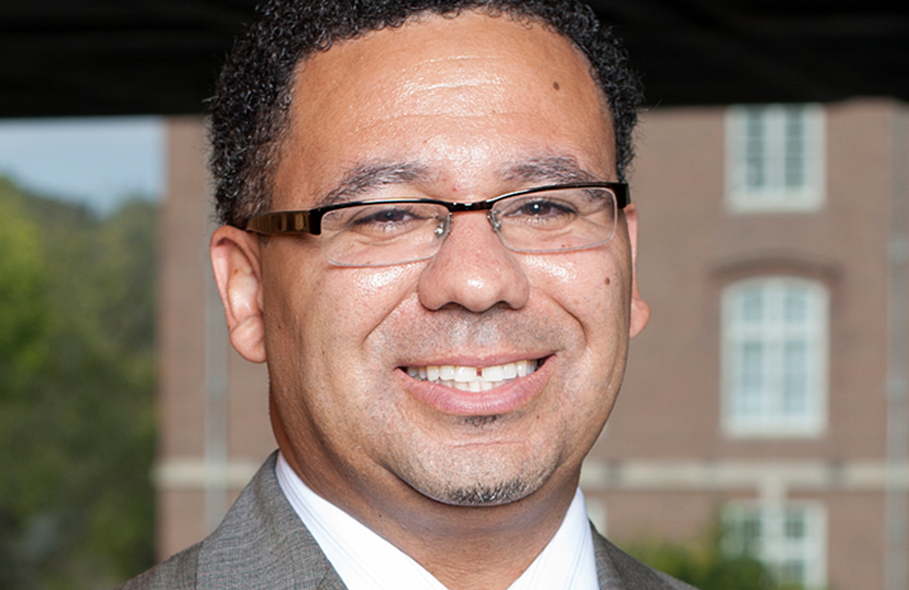 The COVID-19 pandemic has wreaked havoc on every industry and field, including education. But one University of Illinois at Urbana-Champaign scholar sees a silver lining for education amidst the chaos.
Education in Illinois stopped being "business as usual" on April 1, 2020, when Governor J.B. Pritzker announced that all K-12 schools would be closed at least until April 30. In lieu of face-to-face classes, remote learning—with teachers and students alike hunkered down in their respective dwellings—began in earnest.
It has been a novel experience for teachers, administrators, students, parents, and families. Children learning from home. Parents working from home. Schools scrambling to still provide meals to the children who rely on that daily nutrition. Teachers working on the fly to teach lessons in ways they had never been taught to teach. Digging for resources and creating new ways to ensure students are engaged with the content.
If it has seemed like "controlled chaos" to some of those caught in the middle of the maelstrom, well, that's because it has been.
"Silver Lining of Opportunity"
But that's not all bad, says Christopher Span.
Span is associate dean for Graduate Programs for the College of Education and a professor in the College's Education Policy, Organization & Leadership department.
"With every crisis, there's a silver lining of opportunity," he says. "Just as public health officials have rushed to aid and assist hospitals and emergency rooms treating those affected by COVID-19 in a health capacity, we as educators are rushing in to aid schools and assist students in this moment."
In the present crisis, Span says, the first priority has been making sure children continue to have healthy meals and a safe space or haven. "Beyond food and shelter," he says, "school districts and administrators are turning to the next and important consideration of schools, which is education. Now, you have teachers in transition, thinking about what is possible in ways they have historically never had to think about. So, what is possible in reaching the kids in my classroom, even though I don't physically have them in front of me? How do I still capture their attention and make sure comprehension is happening?"
College of Education: Part of the Solution
Crises often give rise to creative solutions—and that's the silver lining Span sees coming out of this crisis.
"The more we have people thinking through this consideration, the more innovation that will come out of it," he says. "The best innovation comes through trial and error. We're going to stumble through this. With trial and error, we could have a little guidance and directive from the educational experts and curriculum theorists across the country that will aid and assist us."
The College of Education is part of the larger solution. Faculty within the College, including Span, have been reaching out to fellow educators in universities across the state and the nation, working to bridge the gaps that have been caused by the pandemic.
"I think it's the responsibility of the flagship university of the state of Illinois to reach out to the other colleges and universities across the state and do inventory to understand how they're making the adjustment and how can we aid and assist in that capacity," Span says. "I'm very proud to be a member of this College of Education and to work alongside people like Nancy Latham and Lisa Monda-Amaya, alongside our dean, Jim Anderson, alongside all of our colleagues. Even though we don't ask for these moments, I feel a sense of privilege and a responsibility to do my part in this moment."
Turning Problems Into Gains
It is in such a moment as this, Span believes, that greatness can be achieved.
"If we can come up with a way to enhance the education of our youth so they can reach their highest potential with a new mode of learning in this remote capacity, I'm not saying a pandemic is ever worth it, but I'm appreciative of the fact it forced us to think through these issues so we can take a short-term problem and turn it into a long-term gain," he says. "That, to me, is the silver lining of this, and I'm going to do everything alongside of my colleagues in our power to ensure that that idea becomes a reality for everyone."