O'Leary Learning Center: Leading-Edge Space for Faculty, Students
by Tom Hanlon / Sep 17, 2019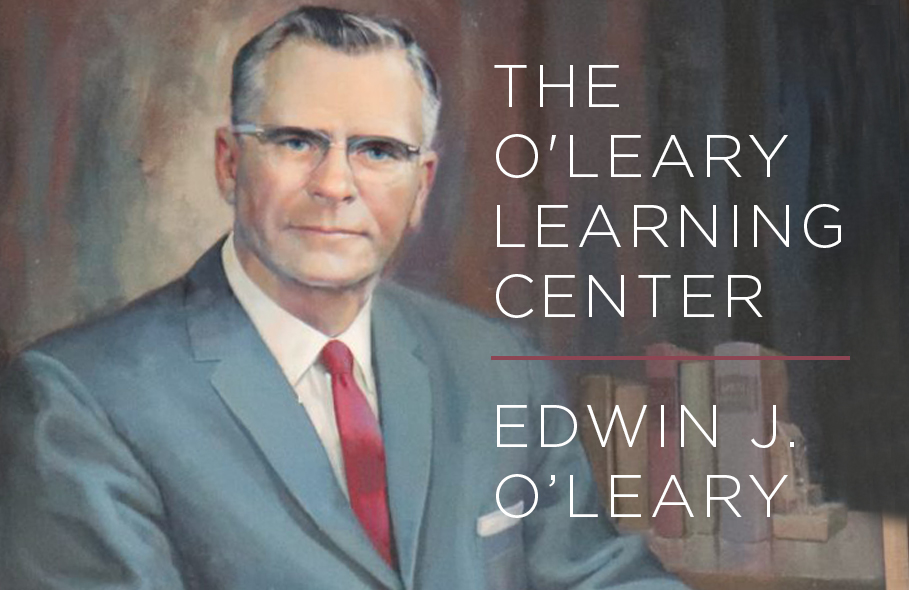 The opening of the O'Leary Learning Center signifies a new era of interdisciplinary research and collaboration in the College of Education.
Thanks to a generous private donation from Richard and Ann O'Leary, University of Illinois at Urbana-Champaign faculty and students will have a state-of-the-art laboratory space within which to carry out research, teaching, and learning.
The O'Learys donated $1.5 million to the creation of the learning center, named in honor of Richard's father, Dr. Edwin J. O'Leary, who earned four degrees from the University of Illinois. Donors Richard and Ann are also Illinois alumni, Richard having earned a BA and a JD from the university, and Ann earning a BS. Once Illinois students themselves—traversing the Quad and navigating campus buildings and classrooms—today, these donors have made an extraordinary contribution to 21st century education at Illinois. Their gift honors the O'Leary family's lifelong commitment to education and learning.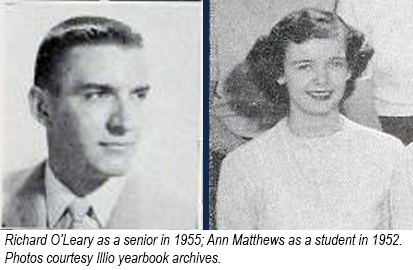 Dr. Edwin O'Leary was particularly noted for his expertise in the financial management of public schools and the financial and legal aspects of school budgeting and facility planning. After completing his own education from Illinois, Dr. O'Leary went on to become a superintendent in school districts in Illinois and Michigan. After serving as superintendent of the Garden City School District (MI) for more than two decades, Dr. O'Leary retired in 1968 and took a professorship in Educational Administration at St. Louis University (SLU). Shortly after leaving Garden City, construction of the Dr. Edwin J. O'Leary Performing Arts Center was finished, named and dedicated to its former superintendent—an inspirational facility to this day.
Likewise, the O'Leary name and legacy are now tied to an important space within the Education Building at Illinois.
"The O'Leary Learning Center is being established to advance research and teaching for enhanced collaboration of interdisciplinary research projects," says College of Education Dean James D. Anderson. "It will provide an improved online learning space and enrich STEM (science, technology, engineering, and math) instruction."
The center will offer highly advanced math and science labs and a live teaching studio for online instructors. The studio promises to make the online learning experience more enjoyable and personalized for both students and instructors.
"The O'Leary Learning Center will allow students of diverse backgrounds to imagine, design, and innovatively recreate the future of learning," says Associate Dean for Research Gabrielle Allen. "We want to provide students with an exceptional environment that inspires them to collaborate, to use technology, and ultimately to contribute to addressing the grand challenges in education."
The Grand Opening of the O'Leary Learning Center will take place from 3:00-5:00 p.m. on Friday, Sept. 27, at the College of Education on the University of Illinois at Urbana-Champaign campus. Dean Anderson and Provost Andreas Cangellaris will speak at the Grand Opening, which will also feature a video presentation and a self-guided tour.