IECAM Expertise Helping Influence Programming for Young Children
by Kate Thayer, Chicago Tribune / Jul 2, 2019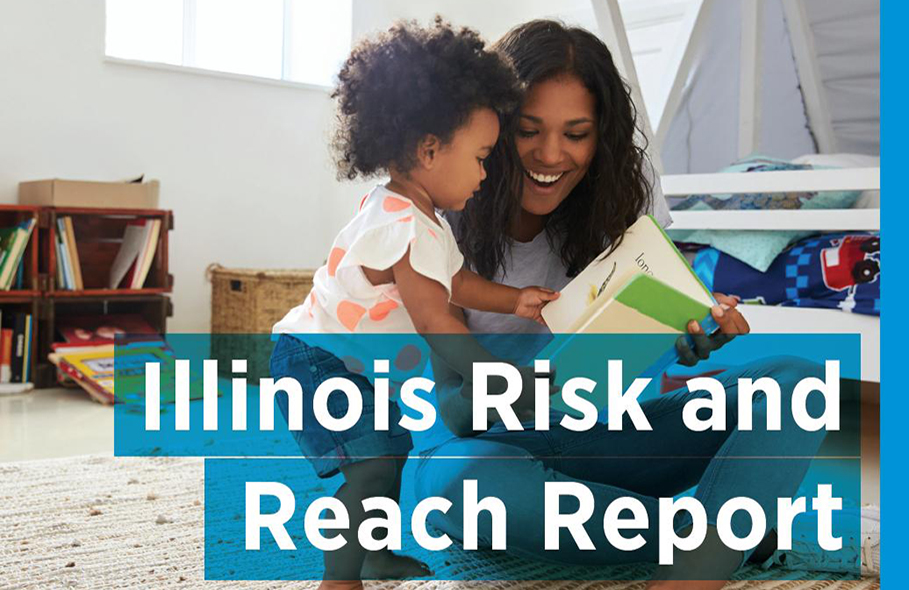 After seeing a report on risks to children during the critical first five years of life, regardless of where they live, DuPage Children's Museum leaders are taking action.
Set to launch in October, "Second Sundays" will designate a day each month to provide museumgoers with information from social service agencies, invite in employers who have flexible work hours for parents, and offer free teeth cleanings, among other ideas, said Thomas Sullivan, director of education and programs at the Naperville museum.
The program is an expansion and reframing of an existing program, and was sparked after Sullivan and others read the "Illinois Risk and Reach Report," released this spring by the Erikson Institute—a Chicago graduate school that focuses on early childhood education—in collaboration with the Illinois Early Childhood Asset Map (IECAM) at the University of Illinois at Urbana-Champaign and the Fiscal Policy Center at Voices for Illinois Children.

The report showed that more than two-thirds of Illinois' children live in counties with higher health and community risks that experts say could have a lasting and negative impact during their first five years of life.

While the museum is in DuPage County, its visitor base comes from several other surrounding counties, Sullivan said, and it's important for the museum—especially because it's geared toward children—to understand and serve its community.

Read the full story from the Chicago Tribune...