DREAAM House Founder Aims to Create 'Culture of Young Learners'
DREAAM House Founder Aims to Create 'Culture of Young Learners'
by Tracy Crane / Nov 30, 2018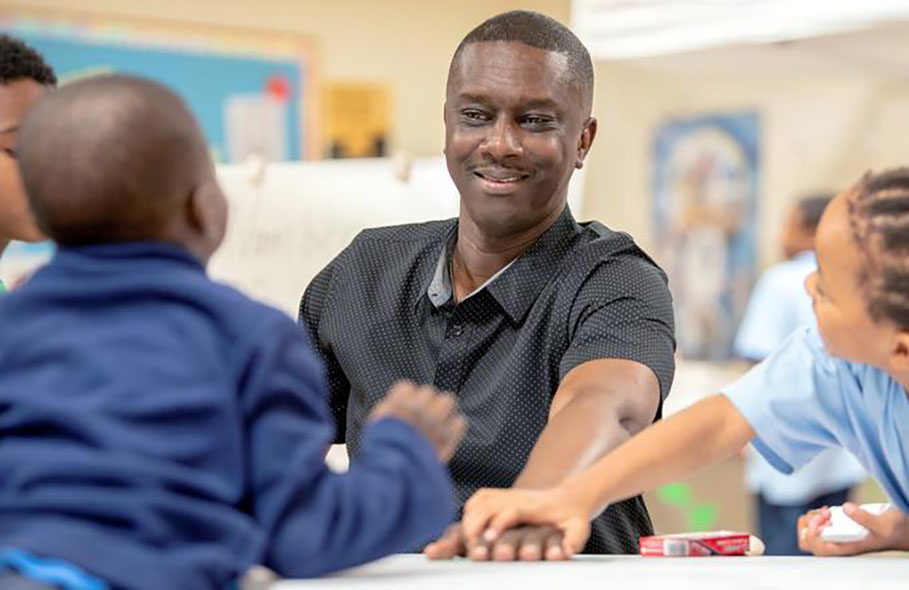 Tracy Dace, a past Wanda Babcock Scholarship recipient in the College of Education at Illinois, often refers to the youth he works with as dreamers, but the program he launched three years ago goes way beyond that.
"They see us as do-ers," Dace said, describing how parents of the boys involved view DREAAM House — a proactive, pre-kindergarten-to-college pipeline program he started to cultivate academic excellence and leadership in black males.
The long-term goal for the more than 100 boys, whose ranks grow each year as new kindergartners enter the program, is success in college and beyond.
"I've watched several boys who have started the program and have just really grown in really positive ways. I've seen their leadership skills increase and their ability to be a peer leader, expressing and exhibiting decision-making that's influenced other kids, and ... the goal is we want it to transfer to school and home," said Dace, who will be presented the Youth Advancement award at Friday's Champaign County NAACP Freedom Forum banquet.
Read the full story...