EPOL Scholar Dr. George Kuh to be Honored at Conference
by Erick Montenegro (montene1@illinois.edu) / Sep 27, 2018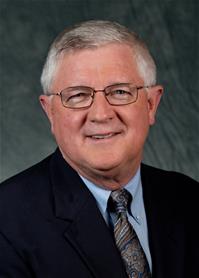 Dr. George D. Kuh will receive the 2018 Trudy W. Banta Lifetime Achievement Award and will offer his remarks during a special luncheon honoring his career on Monday, October 22, during the 2018 Assessment Institute in Indianapolis. The Assessment Institute is the nation's oldest and largest event focused exclusively on outcomes assessment in higher education. It is expected that approximately 1,000 educators from every state and several other countries will attend this year's Institute.
Dr. Kuh is currently serving as an adjunct research professor in the Department of Education Policy, Organization & Leadership and is the founding director and Senior Scholar of the National Institute for Learning Outcomes Assessment (NILOA). In addition, he is a Chancellor's Professor Emeritus of Higher Education at Indiana University. Dr. Kuh founded the Center for Postsecondary Research, which houses the National Survey of Student Engagement (NSSE), and the Strategic National Arts Alumni Project (SNAAP), which was the first initiative to deeply explore the factors that impact the careers of graduates of arts-intensive training high schools and postsecondary institutions. Throughout his career, Dr. Kuh has authored over 400 publications, presented at countless conferences, consulted for approximately 400 domestic and international postsecondary institutions, and is a past president of the Association for the Study of Higher Education (ASHE).
Please join us in recognizing Dr. Kuh's remarkable career and congratulating him for receiving this well-deserved award.