The Power of the Online Experience
by Tom Hanlon / Jul 10, 2018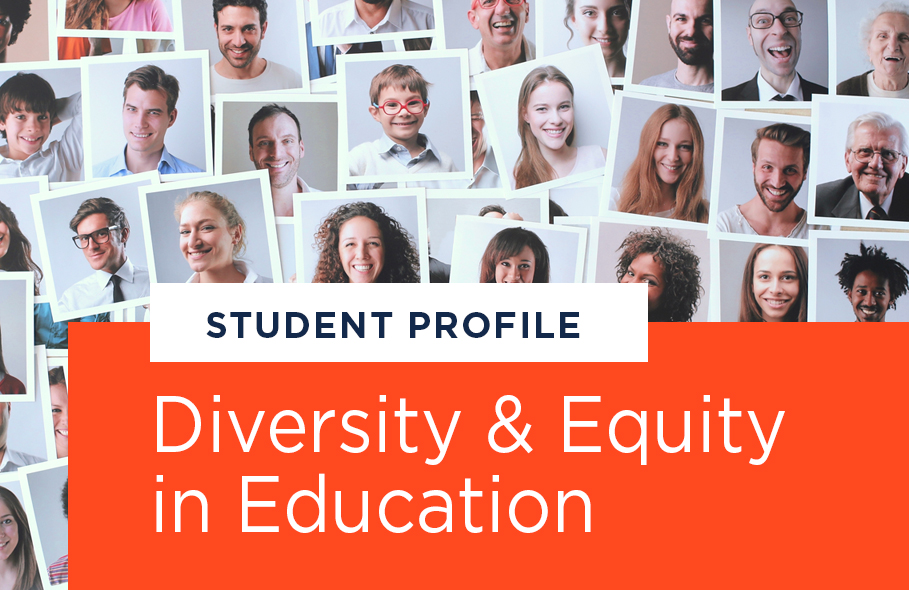 It's not just the academics. It's the global perspective.
Gloria McElwain enrolled in the University of Illinois' online Ed.M. program in Diversity and Equity in Education. A 27-year veteran of high school English teaching who is currently teaching at Milton Hershey School in Hershey, Pennsylvania, she is involved in writing and restructuring the curriculum there.
"I want to make sure the curriculum is reflective and respectful of all of our students, not just the traditional canon," she says. "I'm trying to make sure everyone feels represented in what we are studying."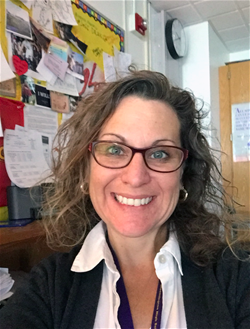 McElwain was drawn to the Diversity and Equity in Education program because of the reputation of the University of Illinois. Having taken five of the eight courses toward her master's degree, she can vouch for its academic strength.
"The University of Illinois has such a diverse population itself," she notes. "It draws from so many different areas internationally. I thought it would have the most global perspective, and that's what I was looking for."
Two things she wasn't necessarily looking for, but found at Illinois, have heightened her experience.
"Everyone in the program has a voice," she says. "They work really hard to allow all opinions to be heard on topics such as race and equality. I've really enjoyed hearing other people's challenges and the ways that their schools have successfully, and not successfully, handled those challenges."
And she notes that the collaboration and attention are more than what she expected.
"I've worked with people from China, Bangladesh, Ireland, as well as people from all over the US," she says. "It's really interesting to try to formulate ideas of a diverse and equitable education from all those different perspectives. It's been great.
"I've found it's a lot friendlier and much more collaborative online. And I think I actually get more attention in this class than I have in a face-to-face class. I would recommend an online program to anybody."