Christina Krist receives National Academy of Education fellowship
by the College of Education at Illinois / May 30, 2018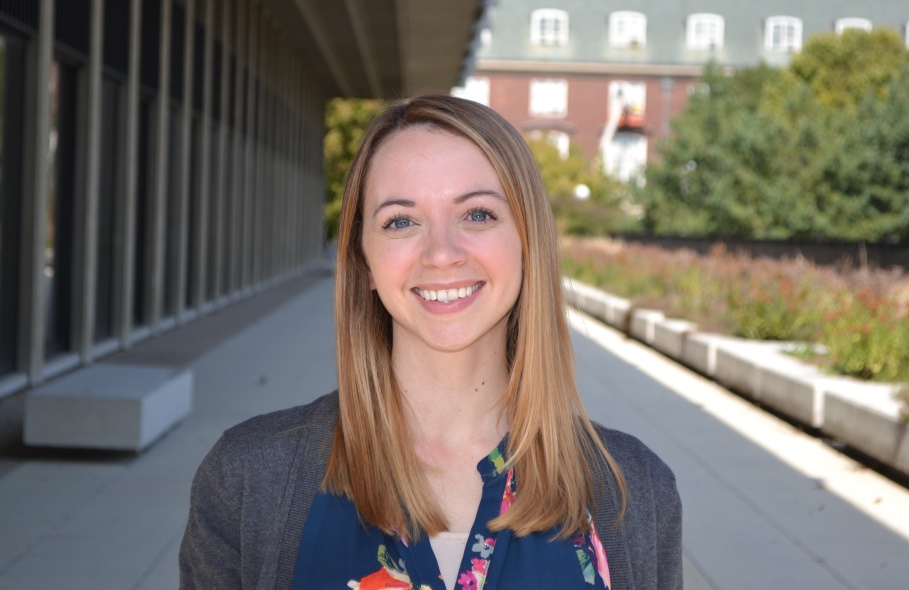 Dr. Christina Krist, an assistant professor in the Department of Curriculum & Instruction, was one of 30 scholars selected to receive a 2018 National Academy of Education/Spencer Postdoctoral Fellowship from the National Academy of Education (NAEd).
The competitive fellowship provides $70,000 to early-career professors, helping them concentrate on research and giving them opportunities to attend professional-development retreats.
Krist's outlook on education is that doing difficult intellectual work is connected to social and emotional dynamics. Her collaborations with science teachers over the years have shown her that experienced educators who expertly support the building of knowledge by students also attend to social and emotional dynamics, oftentimes without receiving training or support for how to do so within the context of a subject-area discipline. Many in the field feel this aspect of teaching develops intuitively, and Krist's research aims to understand what formulates that intuition and how it affects students' learning.
"Understanding these dimensions in dynamic interplay, rather than as static or linear progressions, and developing related tools and supports for teachers are crucial for developing more holistic and equitable forms of science education," she said.
Her current project, "The Role of Trust in Building Science Knowledge," is a case study on an eighth-grade science classroom she observed a few years ago. Krist said the goal of the study is to highlight how relational dynamics are integral to science practice, ultimately broadening conceptions of what it means for students to be doing rigorous disciplinary science.
The study also explores how relational and disciplinary dimensions are related to building trust and can provide insights into how educators can welcome, care for, and support learners as they participate in the epistemic practices of a discipline.
In a NAEd press release, President Gloria Ladson-Billings said the fellowship program strengthens the research projects of the next generation of education scholars by providing training, resources, and mentorship. The fellowship program has nearly eight hundred alumni who are regarded as the most prominent education researchers working today.
"We consider these fellows to be among the best in their respective fields," she said, "and I look forward to working with them in the coming year."
Learn more about the fellowship and view all of the 2018 postdoctoral fellows.