Blending Art, Science, and Service
by the College of Education at Illinois / May 8, 2018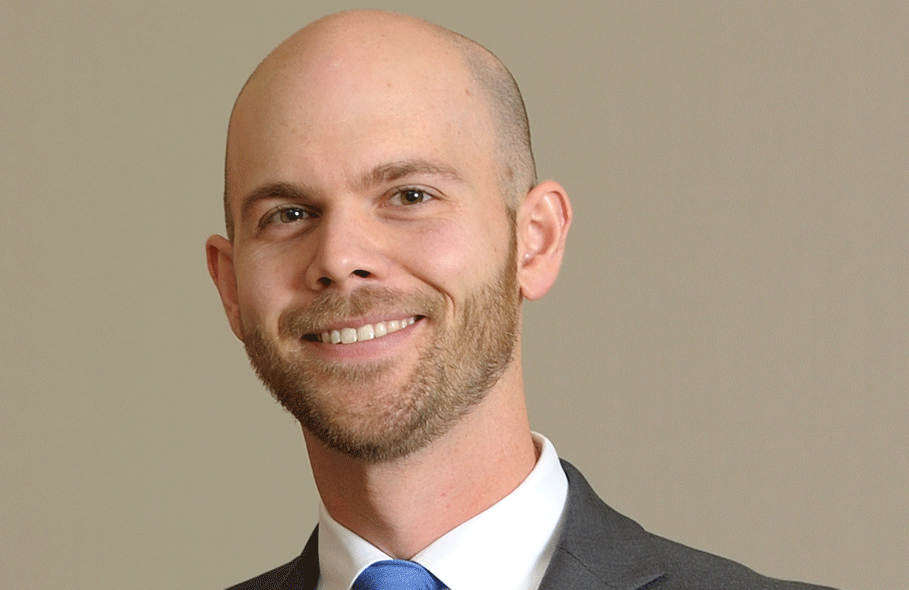 Special Education graduate student Tim Meyers is a self-described "public-media nerd" who thrived while working at WILL. While at the nonprofit station as a producer and director, he helped share stories that reflect the people who make the East Central Illinois community of Champaign-Urbana so special.
Meyers successfully pursued a career in film and video production after receiving a Bachelor of Science degree from the College of Media at Illinois in 2010. But it was his experiences as a high school student working with special-needs kids at the local park district in northern Illinois that inspired him to return to Illinois to attain a master's degree in special education.
"I found myself working more and more with education and individuals with disabilities whenever I could," Meyers says.
In 2015 he decided the time was right to pursue a master's degree and special education teaching license, so he applied to the graduate program in the Department of Special Education.
Meyers says one of the best qualities of the learning behavior specialist I (LBSI) program at the College of Education is the range of practicum experiences students are given. He has also been able to teach a diverse population of students.
"I've worked with students from first to 12th grade who have a wide range of disabilities at four different schools in Champaign and Savoy. That's more experience than many students get in other teacher preparation programs.
"Being a student in the College of Education has absolutely made me a better teacher and mentor. The faculty and staff have been incredibly warm and supportive throughout my entire program, and the level of experience and support everyone provides is incredible."
Pursuing his education and training in special education has allowed Meyers to sustain his passion for filmmaking, a hobby he feels fortunate to share with friends in Champaign-Urbana. The local C-U Film Society and Pens to Lens were founded by some of those friends, and Meyers has assisted the latter group as a board member since 2014.
In addition to bringing screenwriting and filmmaking to K-12 students in East Central Illinois, Myers has served as a mentor with the C-U One-to-One mentoring program for the past three years.
The soon-to-be graduate said he doesn't see a need to compartmentalize his love of film with his passion for teaching, and he is able to apply the tools and sensibilities he developed as a filmmaker to his teaching experiences.
"Just like filmmaking, teaching is part science and part art, and the balance between technical skills and creativity," he says.
After graduation, Myers plans to work in Chicago Public Schools with middle or high school students who have moderate to severe disabilities.
"My love of the arts is also something I hope to share through creative projects with my students in the classroom to encourage them to explore and develop their own creativity and interests."