Setting the Stage for Distinction
by the College of Education at Illinois / May 1, 2018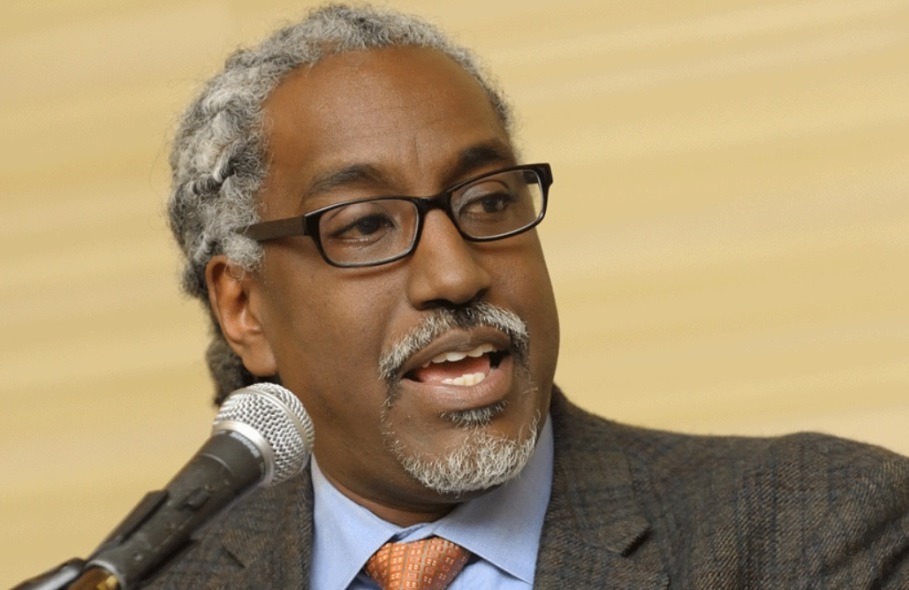 As a doctoral student studying in the Department of Educational Policy Studies (EPS) in the College of Education (now known as Education Policy, Organization & Leadership, or EPOL), Timothy Eatman, Ph.D. '01 EPS, was challenged to think big and to envision the power of his own future voice in academia.
He absorbed his surroundings earnestly in the College, learning from scholars such as Jim Anderson and one of his advisers, Bill Trent, who taught him to listen to people intently, gauge the politics surrounding situations, and communicate in a way that builds coalitions when needed.
Eatman's doctoral studies focused on policy and equity issues. He said his Illinois education made all the difference in channeling his career course.
"I went on to lead a national consortium of 100 colleges and universities called Imagining America, Artists and Scholars in Public Life," Eatman said. "But I always draw on the wisdom, lessons, content skills, and socialization skills that I learned at Illinois to propel that work."
Eatman is now the inaugural dean of the Honors Living-Learning Community and an associate professor in the Department of Urban Education at Rutgers University-Newark. While at Illinois, he remembers how Trent told him to stay prepared, to connect with those who will listen, and to adapt in order to be heard.
The two keep in touch today, and Eatman even related a story about Trent in the forward section he was asked to write for a book titled Publicly Engaged Scholars: Next Generation Engagement and the Future of Higher Education. Eatman's candid narrative in the book describes an encounter he had as an eager but perhaps misguided doctoral student in Trent's office.
The adviser and advisee were discussing the topic of the latter's dissertation, and it was not a pleasurable meeting—yet it's one that Eatman learned from immensely.
Eatman, feeling confident and eager to move forward with his dissertation, was summoned to Trent's office. His plan was to use Trent's dissertation as a template for his own, thinking his work would make a special contribution to the field while not creating too many waves.
Trent, clearly disappointed, said to Eatman, "Do you think that I need a clone? Have you not taken me seriously as I have tried to share how desperately the field needs your special contributions, gifts, and talents, your fresh legs for the work?"
Trent then asked Eatman to leave his office and to think long and hard about his identity and purpose as a scholar in the academy.
Though difficult at the time, the exchange demonstrated to Eatman the high expectations Trent had. Today he is grateful for Trent's frankness, which encouraged him to revise his thinking and purpose, and to aim higher.
Eatman said he'll never forget how Dean Jim Anderson, who was the EPS chair while he was a student, told him there are two types of scholars: those who are self-promoters and those whom the academy is aware of based on their former students. Eatman always aspired to be the latter type of educator, someone whose mentoring would bring out the best in others, just as Trent had done for him.