Ruth Nicole Brown on following the magic
by Kim Schmidt / Apr 20, 2018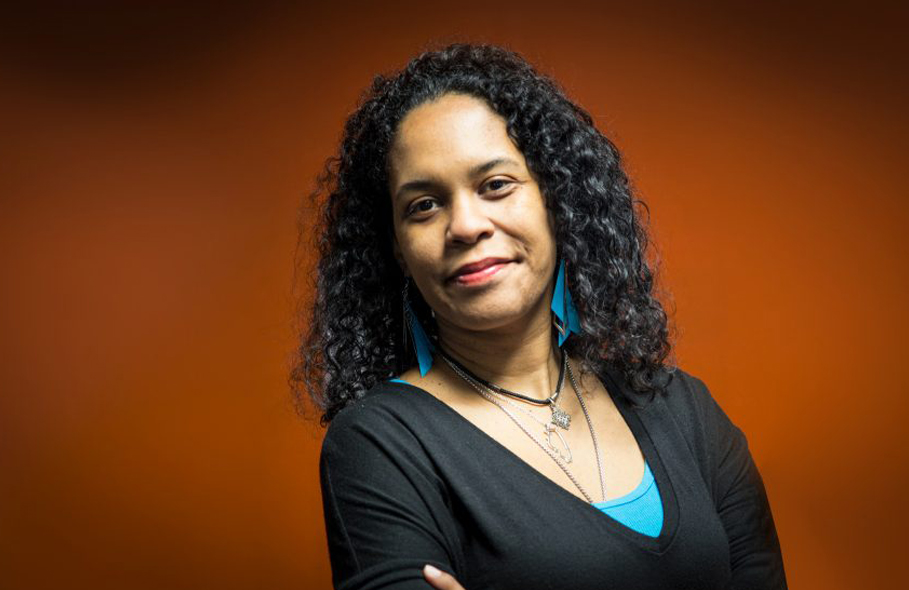 For the past 10 years, scholar Ruth Nicole Brown has worked with middle school girls. The organization she founded, Saving Our Lives Hear Our Truths (SOLHOT), celebrates black girlhood through music and other art forms in a social and spiritual way.
"My research is all about creating the conditions to celebrate black girlhood and then analyzing what happens when that is possible—from the girls' perspective as well as the adults involved," said Brown, an associate professor in the Department of Education Policy, Organization & Leadership. "When we are working in that space with everybody present, it is fundamentally transformative and energetic. It's in the really small things. It's in the laughter, it's in the joke we didn't expect. It's in the interruption that happens and the collective response to that."
Brown recently received a prestigious Whiting Public Engagement Fellowship from the Whiting Foundation to help expand the reach of Black Girl Genius Week, a weeklong series of events that grew out of the practice of SOLHOT. During this annual event community members, scholars, and previous participants from across the country join Brown and her current SOLHOT girls in a series of lectures, scholarship, teach-ins, music, dancing, and celebration.
Get to know Ruth Nicole Brown better in a campus Q&A in which she answers questions from an abbreviated list of the Proust Questionnaire. Once a popular Victorian parlor game made famous by Marcel Proust, the Proust Questionnaire has been used by reporters worldwide to reveal a side of public figures that people may not usually see.