Gender differences in vocational interests decrease with age, study finds
by Sharita Forrest / Mar 27, 2018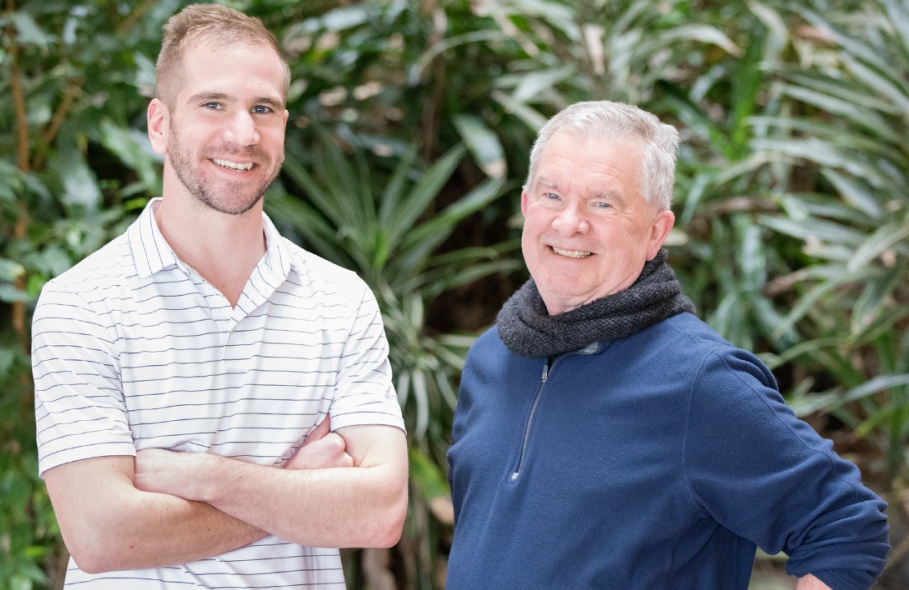 Kevin Hoff and James Rounds
Educational Psychology Professor James Rounds was a co-author of a study that found that gender differences in vocational interests increase drastically during puberty but tend to decrease across the lifespan.
The research from the study also suggests that the ideal time for gender-diversity programs to begin recruiting females for male-dominated fields may be during late adolescence.
The research was led by Kevin A. Hoff, a doctoral student in industrial-organizational psychology at Illinois. Hoff and his co-authors conducted a meta-analysis of 49 longitudinal studies on vocational interests to explore when gender disparities emerge and how they change across different developmental periods from early adolescence to middle adulthood.
In examining patterns in vocational interests, the team found significant gender disparities when youths were in middle school; however, males' and females' interests in occupations stereotypically associated with the opposite sex began to increase by late adolescence and continued through the participants' early 40s.
Read the full Illinois News Bureau article.