Former Illini football player, Education student opens school in England
by Sal Nudo / Mar 23, 2018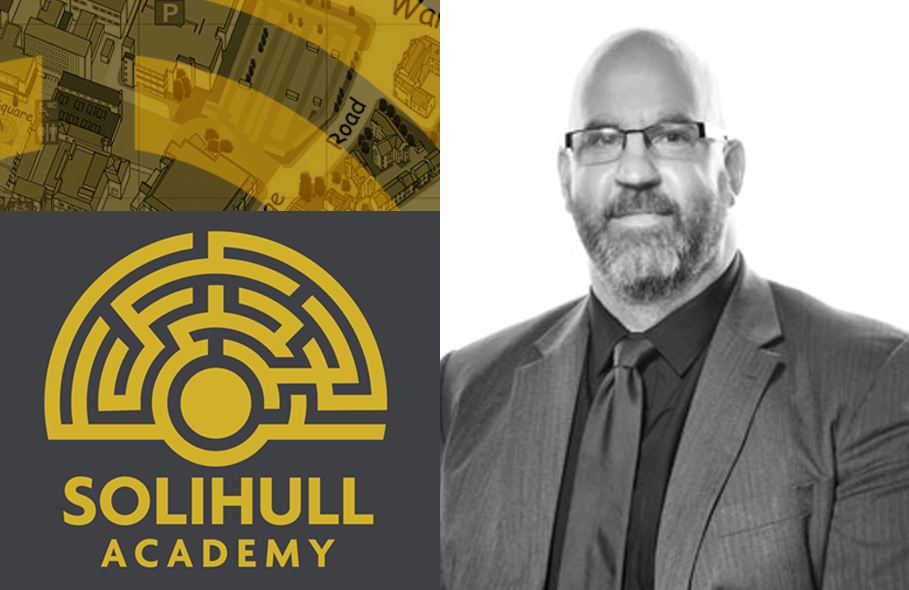 Gridiron pursuits at Illinois helped Stephen Steinhaus work toward "higher purpose"
Former Illini football player Stephen Steinhaus '95 LAS bled Orange & Blue during his time at Illinois, and now he's just as passionate about the high school he will help open this April.
Solihull Academy in the West Midlands of England will offer an alternative choice for students who are at risk for falling behind academically, socially, and emotionally in mainstream schools that are larger and more impersonal, according to Steinhaus.
The hope, the goal is that we will be a game changer for pupils in the borough who really need the game to change."

- Stephen Steinhaus
"The hope, the goal is that we will be a game changer for pupils in the borough who really need the game to change, giving them life chances and helping them make the academic progress they may never have had the chance to make otherwise," said Steinhaus, who is the principal of Solihull Academy.
The process of opening the publicly funded school began in the autumn of 2015. As a full-fledged leader of the effort two years later, Steinhaus was heavily involved with tasks such as getting feedback from the public, outlining his overall vision for the school, and recruiting staff and students to fill the institution.
"I've spent the last year of my life getting it ready," said Steinhaus, who collaborated with principals and colleagues in 15 schools within the borough to make Solihull Academy a reality.
While at Illinois, Steinhaus earned a teaching of English degree in the College of Liberal Arts & Sciences and took courses in the Department of Curriculum & Instruction. Looking back, he said the microteaching and lab practice he experienced in the College of Education helped develop his approach to pedagogy. He particularly enjoyed taking the C&I reading courses and valued the guidance and inspiration of scholars Arlette Willis and Renee Clift.
Playing football at Illinois as a walk-on gave Steinhaus a "higher purpose" as he pursued his education. Though his playing time was minimal, Steinhaus competed in practices against future NFL players, which showed him what it took to meet big challenges.
"I walked on as an 18-year-old with a mullet and was practicing—and getting my backside handed to me—against future pros like John Holecek, Brad Hopkins, Kevin Hardy, and Dana Howard," he said. "A lot of people would have walked away, but I didn't. On a daily basis, I got to see what hard work and professional preparation looked like. You watch somebody like Tim Simpson go about his business, and it can't help but rub off on you."
The 45-year-old Steinhaus keeps in touch with his former UI friends and teammates via social media. In an effort to give back to the university, he contributed to open sessions for all students who were interested in the Fulbright Program and studying abroad in the U.K.
Steinhaus came to England in 1995 as a Fulbright Scholar and earned a master's degree in English studies, writing a thesis that centered on teaching Shakespeare in culturally diverse, urban classrooms. He moved to the country permanently in 2000.
The enthusiastic principal said educators at Solihull Academy strive to help all their students succeed, regardless of academic level.
"Our job is to help our pupils gain ground, regain what may have been lost in their previous experiences of education, and take them as far as we can—and even further than they might think possible—academically, socially, emotionally and morally. The strapline is simple. We must be the difference for our students who have a desperate need for something different," he said.