Funding to forge collaboration between Special Education and Birmingham scholars
by the College of Education at Illinois / Jun 13, 2017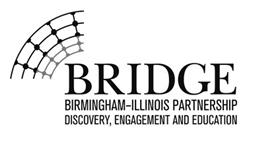 The Birmingham-Illinois Partnership Discovery, Engagement and Education (BRIDGE) initiative has funded a project that will forge a partnership between the Department of Special Education and the Department of Disability Inclusion and Special Needs (DISN) at the University of Birmingham.
The "Building Bridges: Addressing Inclusion in Disability Research and Teaching in the U.K. and U.S." project will explore inclusion, disability, and widening participation in higher education, as well as the family role in and the understanding of disabilities.
The approximate $8,000 funding for each department will also go toward a joint conference, a seminar series and two exchange visits.
Amy Santos, professor and interim head of Special Education, said the collaboration is a first for her department. As a co-principal investigator of the project with Professor Graeme Douglas, she views the seed funding from BRIDGE as a way to create a formalized program that will help faculty in Special Education develop collaborative, productive, and sustainable research relationships.
"The opportunity for our faculty to exchange and share information is exciting, and I know that could further expand the reach and impact of our research agenda, which greatly enhances our department's overall research, teaching, and service mission," Santos said.
Among other outcomes, she and Douglas anticipate the yearlong project will increase capacity for faculty research and teaching, enhance content in their existing courses and programs, and lead to improvements in inclusive practice for staff members who support students with disabilities.
Additionally, Santos said the collaboration could enhance learning opportunities for Special Education students through interactions with their U.K. peers on research projects and possibly study abroad programs.
Initial meetings between Santos and Douglas identified both different and complementary traditions of teaching between the two departments. Ultimately, however, they agreed the collaboration will enable valuable sharing of teaching approaches and pedagogies, identify new markets and programs, and lead to a nexus of research-informed teaching and teaching-informed research.
DISN is the largest-staffed department of its kind in Europe and engages in a range of research in inclusive education and disability, with a particular specialty in sensory impairment and autism.
Special Education at Illinois has a similarly rich tradition and is ranked among the top-10 best programs in the U.S. Faculty and students in the department pursue research, teaching, and service activities that improve the quality of life for individuals with disabilities, as well as their families.