Education students have strong showing at 10th annual Undergraduate Research Symposium
by the College of Education at Illinois / May 15, 2017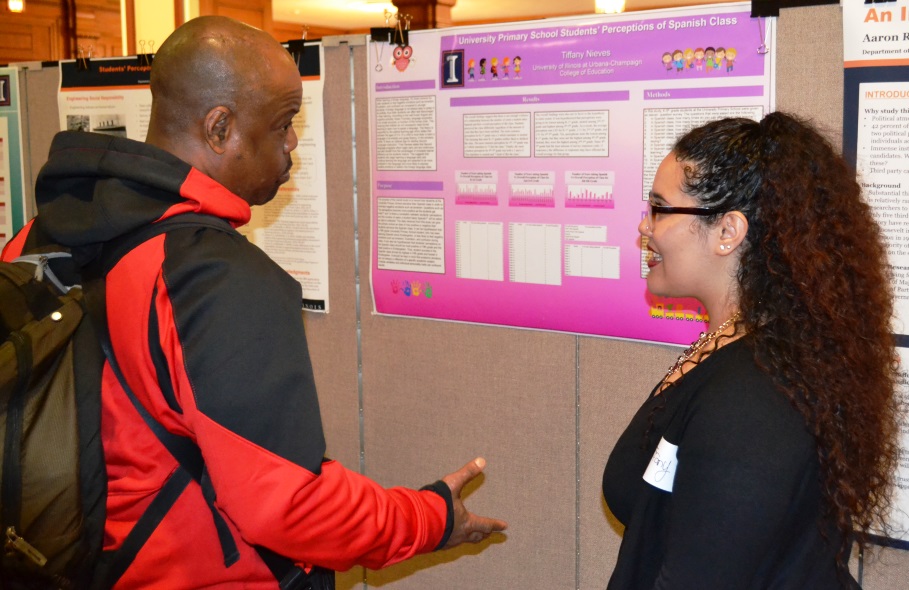 As a world-renowned institution in research and education, the College of Education offers undergraduate students the opportunity to enhance their educational experience through investigative projects with the assistance of a scholar.
Education at Illinois students annually present their research at the campuswide Undergraduate Research Symposium. This year's projects covered a wide range of relevant topics in education, areas such as multicultural leadership, gender and education, bilingualism, differentiated instruction, and student communication development.
Many of the Education students who participated in the symposium are in the James Scholar Honors Program and have taken two researched-based courses (EDUC 102 and CI 199) that provide an introduction to critical issues in education and a focus on understanding education research.
"It is our hope that the James Scholars program in the College of Education provides our students with opportunities to broaden their thinking and to become enlightened and compassionate about current educational issues related to social, environmental, and economic justice," said Kathy Ryan, assistant dean for academic affairs.
The James Scholar Honors Program has four major themes: research, service learning and social justice, leadership, and professional development. Students in the program are expected to include two research components and work with a College faculty member on a research project.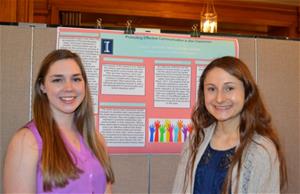 Toward the end of the school year, some James Scholars present their work at the Undergraduate Research Symposium. Marlinde Taylor and Kelly Wallace, for example, participated in the event with the presentation "A Study on Student Communication Development in Elementary Schools," a project that brought them to University Primary School to observe students and work under the tutelage of Director Ali Lewis.
"We learned just how important small-group work is for students to develop communication skills," said Wallace, a freshman in Special Education.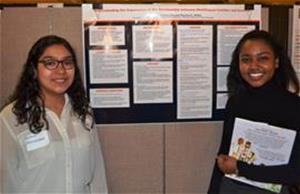 Payton White collaborated with Natalie Hernandez on the project "Understanding the Importance of the Relationship Between Bilingual Families and Schools," which explored the importance of forming stronger connections between such associations. White said the research will have a great impact on helping her become an educator who is aware of and actively working toward strengthening these relationships.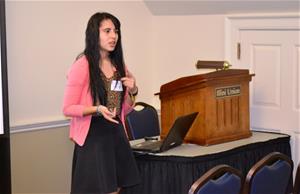 Alexandra Vazquez's project at the symposium was titled "Latina Mothers' Contributions to Their Children's Educational Success." The freshman in elementary education said learning about what research feels like is a worthwhile endeavor.
"I was used to just the basic research of using the Internet, but now I know what it feels like to actually interact with people in order to gather information," Vazquez said.
When they eventually enter the workforce, Vazquez and her James Scholar peers will have the skills to perform creatively and collaboratively and think critically about the most pressing issues in education, policy, and beyond.
"I couldn't be more proud of the work these students do year in and year out," Ryan said.

Learn more about the James Scholar Honors Program and Undergraduate Research Week at Illinos.