Ed Psych chair named to inaugural faculty at new Carle Illinois College of Medicine
by the College of Education at Illinois / May 3, 2017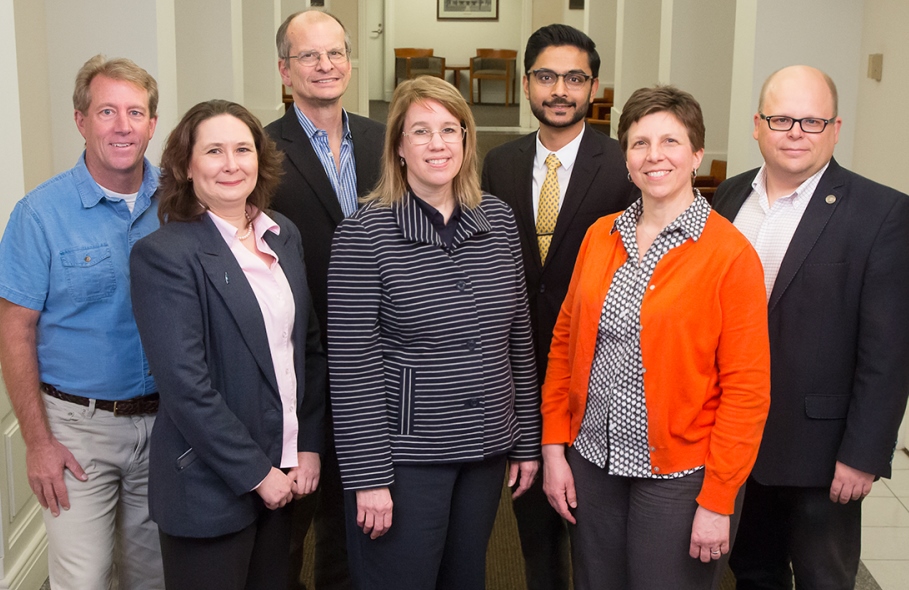 The Carle Illinois College of Medicine has announced nearly 100 inaugural faculty members, and included in the group of prominent researchers, administrators, and medical professionals with a broad range of knowledge is Dr. Daniel Morrow, chair of the Department of Educational Psychology.
Morrow will serve on a cross-disciplinary committee that will help coordinate the development of case-driven, problem-based curriculum for medical students.
"I'll serve as a conduit to link the broad and deep expertise in our college related to learning, curriculum design, and outcomes assessment for the new College of Medicine," he said.
The College of Medicine is a partnership between the University of Illinois and Carle Health System in Urbana. Its first class of 32 students will begin next year.
Morrow said the College of Education can make valuable contributions to the College of Medicine that will build on its own research in case-based learning in STEM, with the goals of promoting learning in digital environments, supporting collaborative learning, and assessing learning topics.
"I think we can make especially important contributions in helping the College of Medicine faculty think about how to foster interdisciplinary, collaborative learning," he said. "The new college is unique in being the first engineering-based medical school. Medical students will learn engineering-based as well as clinical and professional skills, as they acquire expertise in the basic sciences related to medicine."
To accomplish this, Morrow said the medical students will interact with faculty and students from engineering, physical sciences, social sciences, and other disciplines. He believes the College of Education will be able to assist the new college with meeting complex learning challenges, and he is excited to interact with faculty and students from across campus with diverse interests in the health sciences.
The unique curriculum of the new college combines clinical medicine and biosciences with engineering and technology principles, offering day-one immersion in clinical settings and an emphasis on problem-solving approaches and creativity. Morrow said the collaborative work among the campus experts could have future implications for health care practice and policy.
Read the Illinois News Bureau article announcing the inaugural faculty of Carle Illinois College of Medicine and view the full list of faculty members.