Alumna Susan Zola in 'place of gratitude' as she prepares to lead Unit 4 district
by Nicole Lafond / May 1, 2017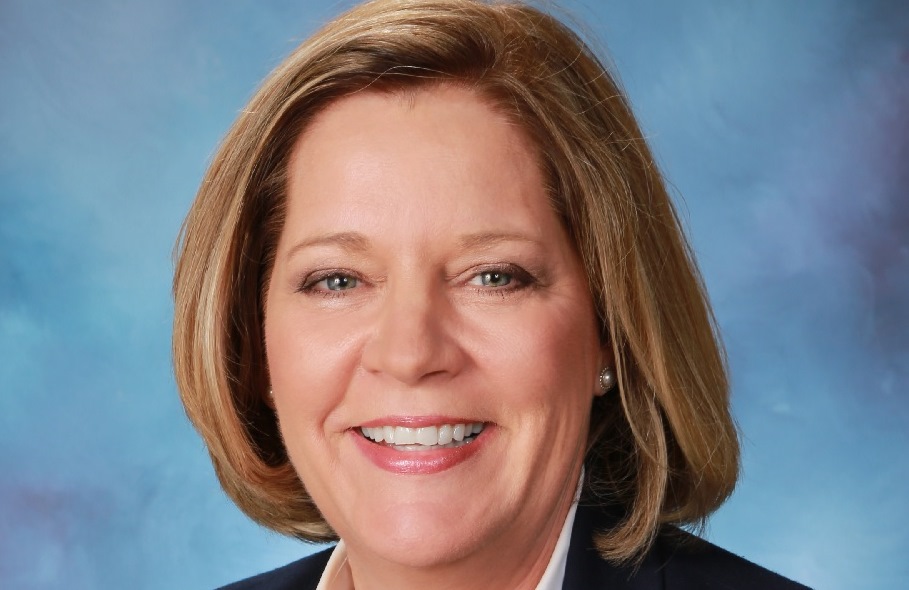 Susan Zola, Ed.D. '97 EOL, does not slow down for anyone.
"Let's walk and talk" has become the unofficial tagline for Unit 4's assistant superintendent, a power walker who can field questions from a reporter in the same stride as she schedules a meeting.
She's an administrator who cracks a joke about learning to be a professional while excitedly explaining why her office walls are lined with framed covers of her favorite children's books, which hang alongside her master's and Ph.D. credentials.
Colleagues describe her as modest and well-prepared, often anticipating questions from parents before the words even come out of their mouths.
Many know Zola for the roles she's played as a career educator—teacher, principal, administrator, caretaker and, coming July 1, superintendent of the area's largest school district.
But the heart of the woman selected in February to lead Unit 4's 10,000 students and 1,900 staff members can be seen most clearly around the kitchen table 10 years ago, as the family played games to keep all three children engaged after dinner.
Zola couldn't be prouder of her husband, David, who has worked as a clinical professor in the Department of Educational Psychology for the past three decades. She'll brag about him any chance she gets.
"He's almost on his third generation of teaching," she said. "He's had many second-generation experiences where he taught a parent and now he's teaching their child. I think if you would talk to people who have had his classes, you would find his teaching at the college level is a strong reflection of what we would hope young teachers are embracing and engaging in their jobs in pre-k through 12."
Read the full article by The News-Gazette.