Beckman researchers examine how comprehension and memory impact self-care
by the Beckman Institute at Illinois / Apr 24, 2017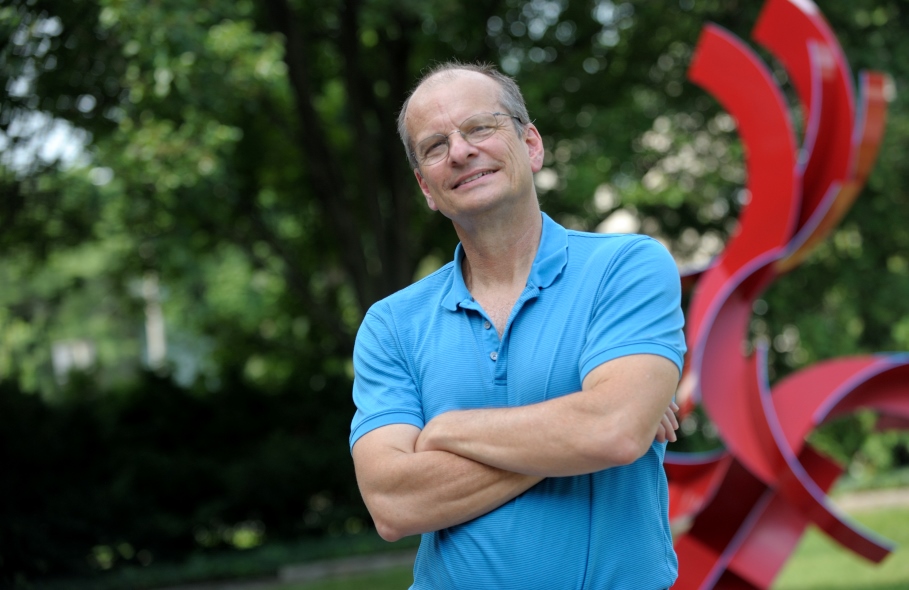 Electronic health record portals should make it easy and convenient for patients to view the important information in their medical records. But having access to the information and understanding how to use it are two different things.
This is especially true for older adults, whose increased health care needs can coincide with age-related declines in cognitive abilities. It's a reality that motivates Daniel Morrow, professor and chair of the Department of Educational Psychology, in his work on health literacy.
Cognitive decline, in fact, may be partly responsible for the statistics that indicate that half of those older adults may not be taking their medications correctly, which can reduce the efficacy of their treatment or even threaten their safety. According to Morrow, however, there is good news.
"While we find that working memory declines with age, knowledge tends to sustain or increase with age," he said. "So the hope is that as you have more experience with your illness, you develop expertise. Knowledge can compensate for the constraints of memory."
The hope is that as you have more experience with your illness, you develop expertise.
A recent study by Morrow and his collaborators—Elizabeth Stine-Morrow, Jessie Chin, and Elise Duwe—bears this out. The group assessed 75 older adults as part of a project geared toward developing a process/knowledge model of health literacy.
"If you're knowledgeable, you can understand more efficiently even if you don't have the same working memory capacity that you used to," Morrow explained. "This fits with theories of comprehension and our process/knowledge model, and it helps provide a general framework about how we might help older adults make decisions on ways to ensure the most effective self-care."
Read the full article titled "A Healthy Prescription," and read about the naming of Dan Morrow to the inaugural faculty at the new Carle Illinois College of Medicine.