First-semester GPA a better predictor of college success than ACT score
by Sharita Forrest / Feb 4, 2016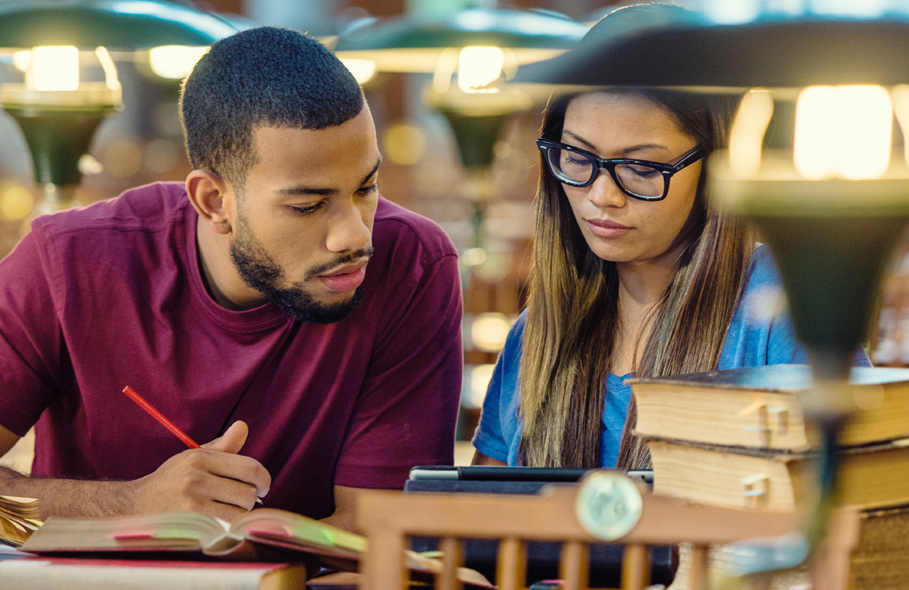 Underrepresented students' first-semester GPA may be a better predictor of whether they'll graduate college than their ACT score or their family's socioeconomic status, according to a study co-authored by Denice Ward Hood, an assistant professor in the Department of Education Policy, Organization & Leadership.
Hood and other researchers at Illinois tracked the academic achievement and degree status of more than 1,900 University of Illinois freshmen across a six-year period, beginning when the students first enrolled at the university in 2005 or 2006. The sample was selected to focus on students who were low-income, attended underresourced high schools and/or were historically underrepresented based on race or geography, and who could have completed an undergraduate program within six years.
Ward Hood said the objective of the study was to better understand why certain students are unsuccessful, even when financial barriers to college success are removed.
Universities' approaches to identifying students who may need academic help, based upon their GPAs, and the types of support services offered to these students have changed relatively little over the past three decades, according to Ward Hood, who was an academic adviser to at-risk students at another university early in her career.
According to Ward Hood, the conventional practice has been to tell freshmen not to be too concerned about their grades unless they can't pull their GPA up during their second semester, and to suggest they be more selective with their class schedules, balancing one or two difficult subjects with several easier courses each term.
"There are some things that suggest that we need to re-examine what we're doing and learn what's really going on with these students so we can personalize or target our interventions. Maybe what we're giving them is a handful of forks when what they really need is a spoon," Ward Hood said.
The study was led by Susan Gershenfeld, who earned a doctorate in social work at Illinois and was the former director of the Illinois Promise program. Professor Min Zhan was Gershenfeld's thesis adviser and a co-author on the study.