Education faculty leading the way in public policy and special education
by the College of Education at Illinois / Jan 20, 2016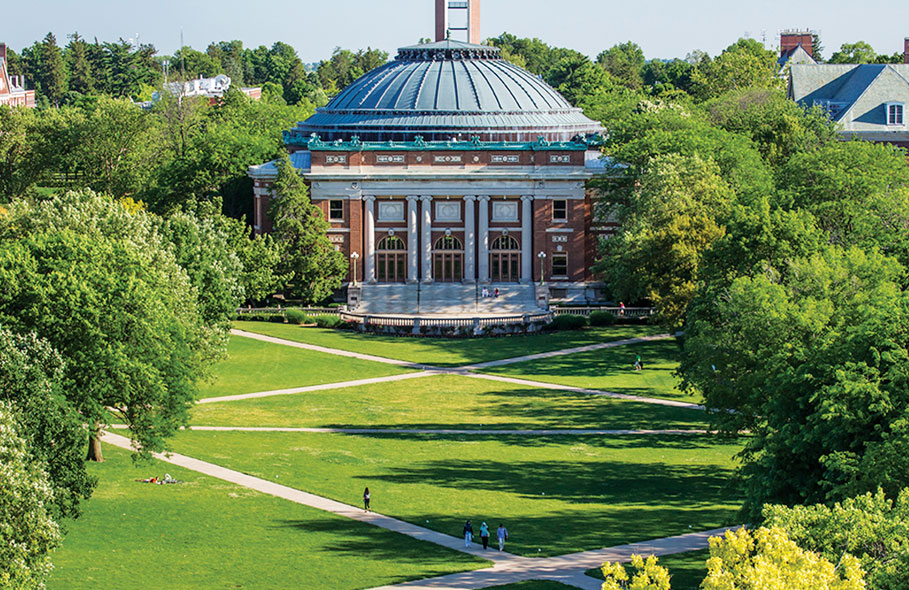 Education at Illinois faculty members continue to be recognized as leaders in their fields. One professor was recently honored as an emerging young scholar who contributes innovation and originality in the public policy realm; another is a Special Education professor who received an editorship position with an esteemed journal; and one was recognized as an established public policy influencer who is noted annually for his work.
Innovative, emerging scholar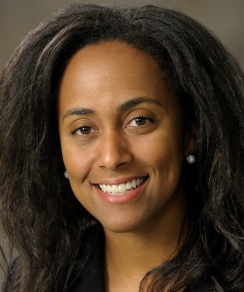 In November, Education Professor Donald Hackmann presented Assistant Professor Anjalé Welton with the 2015 Jack A. Culbertson Award at the 29th annual University Council for Educational Administration (UCEA) Convention in San Diego. Established in 1982, the award recognizes unique contributions of outstanding junior professors and honors Jack A. Culbertson, who inspired many young professors during his tenure as UCEA executive director.
"Anjale demonstrates excellence in research, teaching, advising, and service, but of equal importance, is that she is a wonderful, supportive, and perpetually positive faculty colleague," said Hackmann. "She regularly goes the extra mile to engage with our program, department, and college, and she often is the first to volunteer to ensure that our work gets done. Our University of Illinois educational leadership faculty members are immensely proud to call her our colleague and our friend."
Along with Dr. Hackmann, doctoral student Asia Fuller Hamilton, Ed.M. '07 EOL, and Jason A. Swanson, Ed.M. '09 EPOL, Ph.D. '13 EPOL, and Joseph Wiemelt, M.Ed. '09 EPOL, Ed.D. '14 EPOL, prepared the nomination for Welton's award.
A true advocate for those with disabilities
In September, Professor Stacy Dymond in the Department of Special Education began a three-year term as editor-in-chief of Research and Practice for Persons with Severe Disabilities, a publication released by TASH. As editor, Dymond plans to increase the focus of the content on individuals with the most severe disabilities and mentor doctoral students as they review and write for the journal.
Dymond collaborated with Karrie Shogren of the University of Kansas last summer to publish her first issue as editor-in-chief. The topic was "Inclusive Schoolwide Transformation: Lessons Learned from SWIFT Knowledge Development Sites (Part 1)."
"Although I am a longtime member of TASH and have been an avid reader of the journal for as long as I can remember," Dymond wrote in her welcome letter, "I must admit that I gained a new appreciation for the journal and the many people who have contributed so extensively to its current reputation. TASH is to be commended for its unwavering support for the journal and its emphasis on scientifically-based research."
Among other objectives, her goals for the publication include maintaining its thoroughness and increasing its visibility.
Leading public policy influencer
For the sixth year in a row, Professor Christopher Lubienski was named as a scholar on the 2016 RHSU Edu-Scholar Public Influence Rankings list, which is published annually by Rick Hess of the American Enterprise Institute in his Education Week blog called Rick Hess Straight Up (RHSU). The rankings reflect the scholar's impact on public discourse in 2015.
The Department of Education Policy, Organization & Leadership (EPOL) professor ranked No. 91—up 55 spots from last year—on the list of top 200 education scholars, all of whom have had long and distinguished careers, massive influence in public development, and prominent professional and public roles.