College readiness declines when school focuses on test scores, study finds
by Sharita Forrest / May 13, 2015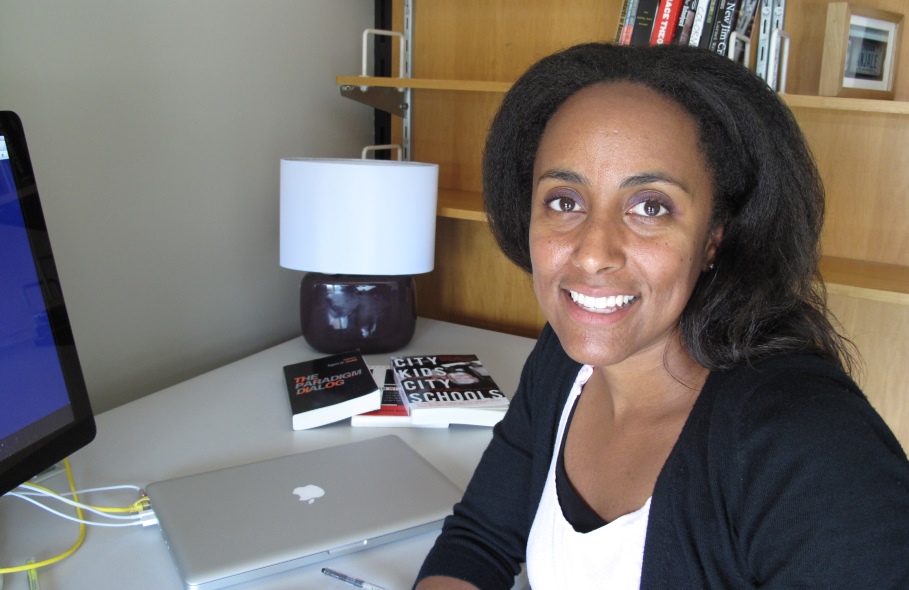 Case study co-written by Education Professor Anjale D. Welton and alumnus Dr. Montrischa Williams, reveals the unintended consequences of school reform policies and mandates
Education reform policies that penalize struggling schools for poor standardized test scores may hinder—not improve—students' college readiness, if a school's instructional focus becomes improving its test scores. This was the conclusion of a new study that explored efforts to promote a college-going culture at one Texas high school.
Anjalé D. Welton, a professor in the Department of Education Policy, Organization & Leadership, and Montrischa M. Williams, M.Ed. '10 EPOL, Ph.D. '14 EPOL, a researcher with the American Institutes for Research, explored the impact that certain mandates had at Green High School, a pseudonym the authors used for a school located in a semirural community near a major city in Texas.
"This school was so focused on meeting the demands of state policy that it was unaware of the toll it was taking on the culture and climate of the school," Welton said. "The goal of standards and assessment is to make students more prepared for the rigors of college, but are schools implementing these measures in a way that emphasizes college readiness?"
Read the full Illinois News Bureau article.