College nurtures forward-thinking edupreneurs and innovation
by The College of Education / Jul 22, 2014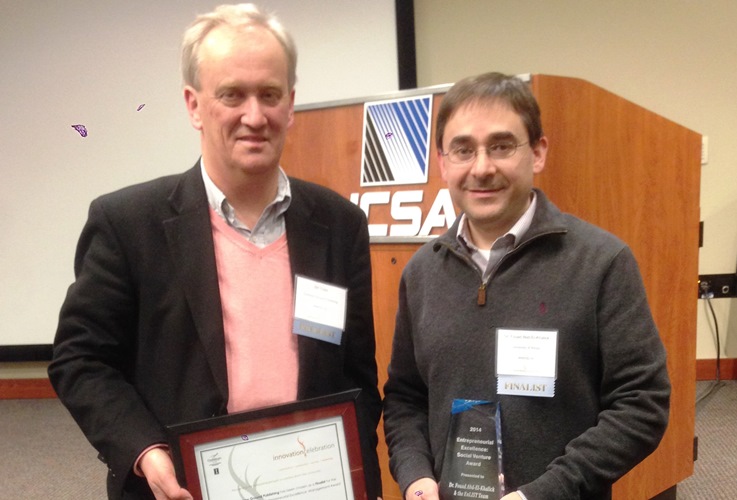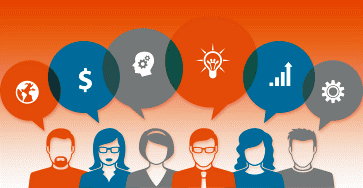 From innovative online products that support student writing to successful publishing companies, the College of Education has for many years encouraged and nurtured the development of entrepreneurial proposals, projects, and products for its faculty.
"Innovation and entrepreneurship often happen in the same space, and I've tried to foster a culture that ensures our College continues to be a haven for exciting start-ups," said Dean Mary Kalantzis. "Entrepreneurship is this spirit of energy and reaching out, not only waiting for people to come to you but generating life-changing endeavors on your own."
Within the College, Professors William Cope and Hua-Hua Chang currently have licensed patents; other faculty members are in license negotiations or have inventions being monitored. Various faculty members in the College are also active consultants in their fields, providing expertise and speaking at events all over the U.S. and world.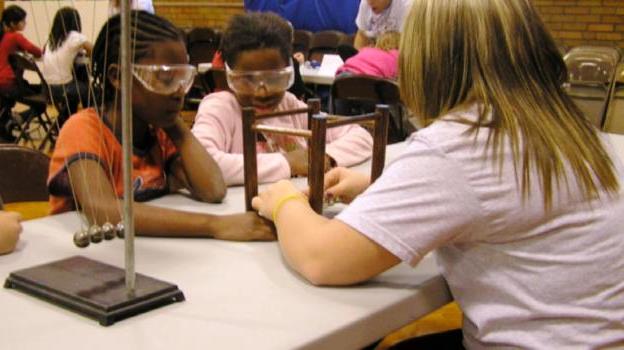 Innovative, instructional approaches
Professor Fouad Abd El Khalick and the EnList team received the Entrepreneurial Excellence: Social Venture Award at Champaign County's 2014 Innovation Celebration ceremony. The team was recognized for its work in bringing state-of-the-art science content and instructional approaches to K-12 schools in Illinois. Abd El Khalick said the EnList team is contributing to local and national efforts to address and reverse the shortage in the Science, Technology, Engineering, and Math (STEM) pipeline.
"This ever-expanding EnLiST partnership with classrooms grows larger, integrated, and more effective in achieving the goal that brought us all together, which is improving science learning experiences for all K-12 students," Abd El Khalick said.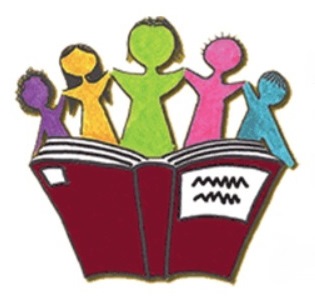 In the mid-1970s, when public assistance for entrepreneurial projects was more prominent, Professor Emeritus Richard Anderson started the Center for the Study of Reading, which expanded its research and development into Beijing Normal University.
"Professor Anderson has one of the biggest publishing houses in the world in China and is teaching the Chinese to read," said Dean Kalantzis. "It's a fabulous entrepreneurial initiative."
The College also provides outreach units that have significant entrepreneurial influences, such as the Office for Mathematics, Science, and Technology Education (MSTE), an organization that works closely with K-12 school administrators, teachers, parents, and students to apply technology-based approaches to learning using school curriculum resource materials. Current MSTE projects include interactive lessons that explain the basics of a power grid, data collection efforts to show the importance of bee pollination, and EtoysIllinois, a programming environment designed to spark enthusiasm for using the language of a computer.
"Where I think MSTE has led and continues to lead is in the empowering of teachers as part of technologically sophisticated professionals working collaboratively in ever-growing communities of practice," said George Reese, who started MSTE as a doctoral student in 1994 and is now the current director.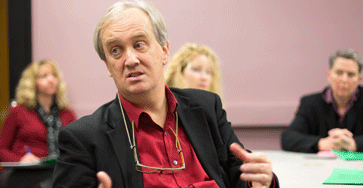 Innovative products
The entrepreneurial-minded Cope, a professor in the Department of Education Policy, Organization and Leadership, said the number of groundbreaking enterprises driven by government and public agencies is shrinking, yet the educational-technology industry is growing rapidly because of investments from the private sector.
"There's been a big shift in funding, which means entrepreneurism becomes more necessary than it was even half a generation ago," said Cope, who assisted in the research and development of Scholar, a Web-writing space that offers peer-to-peer discussion and feedback, Web publication, knowledge analytics, and a bookstore.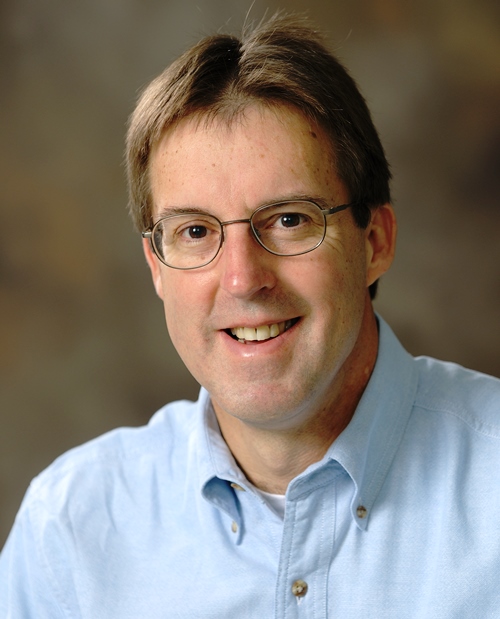 Through a grant from the Institute of Education Sciences (IES), Professor Jim Shriner in the Department of Special Education has been at the forefront of research and development of Web-based tutorials for educators. His work has focused on integrating Common Core Standards for English/language arts and mathematics into the Individualized Education Programs (IEP) for special-needs students.

Shriner's collaborative development of Web-based support for IEPs has led to innovative, widely adoptive training modules that address social/emotional/behavioral goals and related service needs of diverse learners, with content developed by experts in these areas. The modules also provide formative evaluation to special education teachers instructing and assessing students' progress within their most important goal areas.

Innovative programs
The Illinois New Teacher Collaborative (INTC), which receives funding from State Farm Companies and the College, provides reduced-cost services to assist school districts statewide with induction programs designed to increase teacher retention, help teachers become effective more quickly, and improve student outcomes.
"INTC is an important example of entrepreneurship in the spirit of, 'How do you continue to get a return on your investment socially,'" said Dean Kalantzis. "Teachers stay in the system once they've been a part of this program, and that's crucial to society."
To benefit the public as quickly and effectively as possible, the College works with the University's Office of Technology Management to encourage innovation, enhance research, and facilitate economic development through the transfer of intellectual property.
In addition, the College of Business's Academy for Entrepreneurial Leadership (AEL) funds the Faculty Fellows program, which has provided grants to four faculty members in the College. Dean Kalantzis and other UI deans serve as board members on the academy.
"I think it's terrific," Dean Kalantzis said of the AEL grants the College has received. "They've translated to courses within our College that enable educators to think of themselves as entrepreneurs."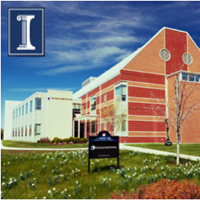 In ever-expanding ways, the College is combining entrepreneurism with the far-reaching, transformative impact of education, allowing for tremendous opportunities for students and faculty members to expand their passion for learning in evolving ways. Examples include the development of learning labs within the College, the addition of education-technology professors, increased cross-collaboration on campus, and Research Park, which supports professors and student entrepreneurs on a campuswide level.
Building on its long legacy of innovation, the College continues to foster a new generation of edupreneurs who find a welcoming and nurturing place among faculty, students, and campus to turn their passion into practice for the betterment of society.