IBHE Faculty Fellow Jennifer Delaney to use her expertise in education economics to bridge public policy research and practice
by Sal Nudo / Jul 9, 2014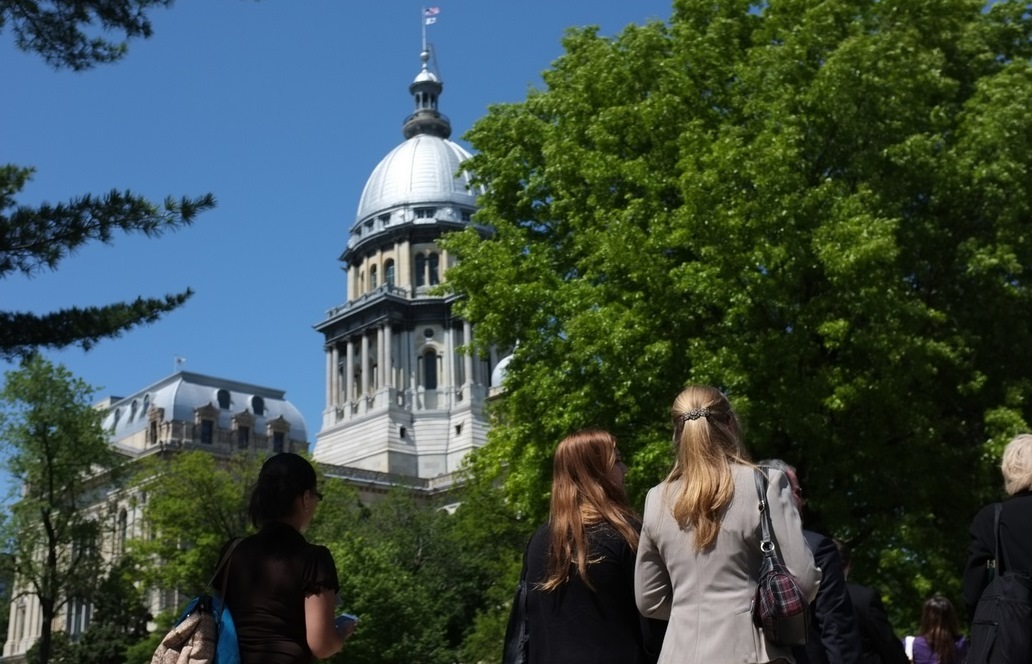 Professor Jennifer Delaney was selected as a faculty fellow in the Illinois Board of Higher Education's Faculty Fellows Program. She is the first faculty member from the University of Illinois at Urbana-Champaign to receive the fellowship, which will take place during the fall 2014 semester.
Michael Afolayan, assistant director for academic affairs at the Illinois Board of Higher Education (IBHE), said Delaney was a unanimous selection by all of the organization's committee members.
"Jennifer's versatile experience will provide IBHE the much valued intellectual expertise in dealing with issues germane to aspects of the Illinois Public Agenda, especially relating to college affordability," he said.
Delaney, an assistant professor in the Department of Education Policy, Organization and Leadership, said her research during the fellowship will focus on three areas, the most prominent of which is the impact of Illinois' Truth in Tuition law, which was passed in 2004.
Delaney will also focus on the issues of performance funding of institutions and the Pay it Forward, Pay it Back Act, a program that provides loans to eligible students to attend an institution of higher learning in Illinois, with the understanding that the loans are paid back based on, in part, the income of borrowers.
Delaney, who has degrees from Michigan, Harvard, and Stanford, spent two years working in Washington, D.C., with the Advisory Committee on Student Financial Assistance. As a doctoral student at Stanford, she worked for approximately three years at the National Center for Public Policy and Higher Education. She has also consulted with the U.S. Department of Education's Commission on the Future of Higher Education.
Delaney said she is excited to spend time in Springfield, where she will connect her research with real-world practice.
"I've been doing this work as an academic, but it all intersects with contemporary policy issues," said Delaney. "The ability to work with IBHE and engage with the policy process is really exciting because it offers the chance to translate the academic research that I'm doing into something that matters for institutions and students in Illinois."