Illinois loyalty and a love of learning reach across generations
by Sal Nudo / May 21, 2014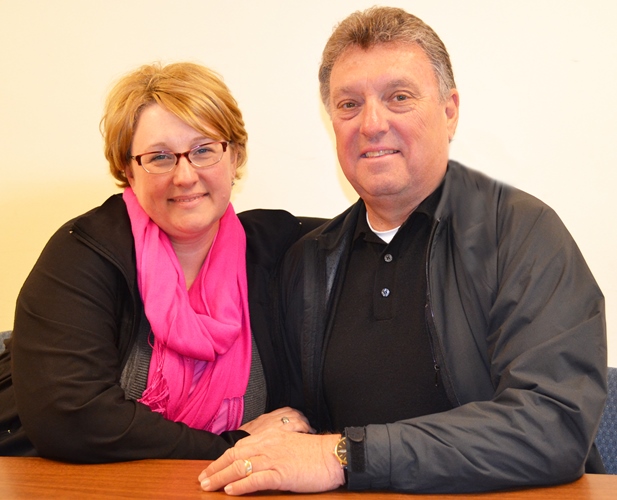 Throughout her nearly 91 years on earth, Marian L. Hall, M.Ed. '59 EAL, was a curious person who inspired inquisitiveness in her family and in the grade-school students she taught. Long before the days of Google, she made the process of discovering information a more communal effort.
In the pursuit of learning, Stacy Kelly, Ed.M '14 HRD, Marian's granddaughter, often heard helpful words from Grandma such as: "Let's look that up together"; "let's go find that answer"; or "let's go to the library this weekend."
"She piqued the curiosity of students to make them want to learn and read about the tigers in the jungle and who hit the home run in the baseball game, said Stacy's father, Jay Hall, Ed.D '83 EPOL, who said Marian, his mom, was "the finest reading teacher I ever met."
"She didn't care what you read," Stacy added, "as long as you were reading."
It's likely, however, that Marian did care about her granddaughter's and son's choice of college—orange and blue, after all, runs deep in her family. Marian was an Alpha Gamma Delta sorority member who was involved with the University of Illinois her whole life after graduation, from following Illinois athletics to attending classes at and volunteering for UI Extension.
Furthering the Illini family tradition, Jay's wife, Lindsey, Ed.D '06 EPOL, and his step-daughter, Erin, an LAS graduate and teacher in Missouri, are also UI alumnae. Like Marian, they each pursued their own curiosities and educational interests at an institution that means so much to them.
"There's a lot of University of Illinois in this family. I can't even begin," said Stacy.
Stacy attained her master's degree online and dedicated it to her grandmother, who passed away not long before commencement. She said Marian was not computer savvy but continued to read avidly—nature, political science, astronomy, and history were top interests—during the last 15 years of her life.
Marian's curiosity extended to her granddaughter's online studies and Massive Open Online Courses.
"She was enamored in the future of education and the continued accessibility of and focus on learning," said Stacy.
As a busy vice president at Bank of America in Union, Maine, Stacy experienced firsthand the future of education via her online courses through the College. She said excellent professors with whom she was well-connected, motivational and interesting coursework, and fast turnaround time on emailed questions made the experience incredible.
"I would emphatically state that the program through Human Resource Development here is one of the best in the country," she said.
Just as focused in her day was Marian, who taught primarily 3rd- through 5th-grade children. Her lesson plans were impeccable, according to Stacy, who said she looks for the same thorough teaching qualities for her 8-year-old son, Finian. Jay, meanwhile, said his mom taught reading so well that he didn't recall anyone failing any of her classes.
Filled with a certain stubbornness and perseverance, Marian refused to let herself or her pupils settle for less than what they had the ability to deliver, according to Stacy.
"She would spend hours at her desk on the weekends and in the evening thinking about what she was going to do next with those kids and how she was going to make a difference," said Stacy.
Recently, while contemplating what she would say about her grandmother at her funeral, Stacy came across little pieces of paper sticking out of the books on Marian's bookshelf. Curious, she looked inside and saw bookmarked passages and articles that Marian found interesting. Many of the clips were stories that related to the family in some way. Stacy is convinced her grandmother was leaving behind her final lesson plans.
"I have yet to go through the whole library," said Stacy, "but I am going to find these lesson plans for life that she's left for all of us. She's still teaching."

Begin an Illinois tradition of your own by discovering more about the College's Division of Human Resource Development.