Professor Robinson-Cimpian's study suggests 'mischievous responders' can skew data, public policy
by The College of Education / May 15, 2014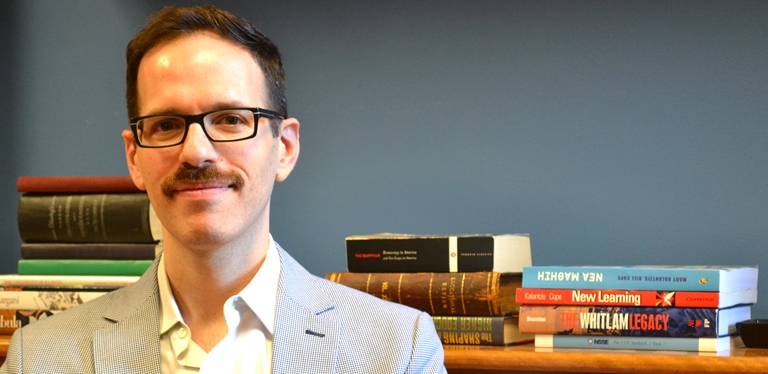 "Mischievous responders" intentionally provide inaccurate answers on anonymous surveys, according to research by assistant professor Joseph Robinson-Cimpian, who teaches quantitative and evaluative research methodologies in the Department of Educational Psychology. Though the problem is widespread and can mislead research findings, Robinson-Cimpian's data analysis may help minimize the impact of the responders' false and often flippant answers.
In his article, "Inaccurate Estimation of Disparities due to Mischievous Responders: Several Suggestions to Access Conclusion," Robinson-Cimpian explains how even a small proportion of mischievous responders can lead to exaggerated risk estimates for LGBQ (lesbian, gay, bisexual, and questioning), transgender, and disabled youths. One example in the piece reveals how potentially mischievous responders caused LGBQ-heterosexual disparities in drug use to inflate from 4 percentage points to 12 percentage points.
"If we want sound research and policy, we need to have sound data," said Robinson-Cimpian. "The procedures introduced here have broad relevance to research and can be widely and easily implemented."
Read the full article in Educational Researcher, a peer-reviewed journal of the American Educational Research Association.

Professor Robinson-Cimpian's four-step sensitivity analysis helps researchers identify and screen out potential mischievous responders. Read more in the Illinois News Bureau article "Analytic method uncovers pranksters who tamper with surveys."