UI study suggests autism can be discovered at earlier age
by Sharita Forrest / Mar 17, 2014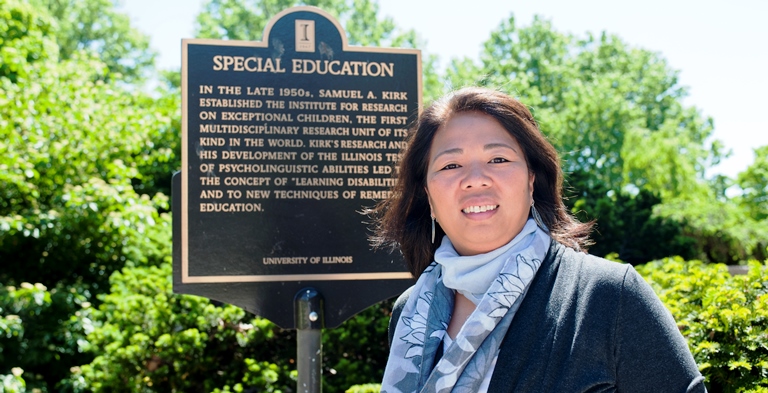 A new study conducted by Dr. Laurie M. Jeans, Professor Rosa Milagros Santos Gilbertz, Daniel Laxman, Professor Brent McBride, and Dr. Justin Dyer suggests that many of the behavioral and cognitive characteristics of Autism Spectrum Disorders (ASD) can be identified when children are as young as age 2—earlier than was previously thought.
Published in the Journal of Early Intervention, the study explored the development of 100 children with ASD in comparison to typically developing children and peers with disabilities. All of the children were participants in the U.S. Dept. of Education's Early Childhood Longitudinal Study-Birth Cohort study, which assessed 14,000 children's development at multiple points, from their birth in 2001 until they entered kindergarten.
Researchers believe that earlier diagnosis and intervention could help minimize or prevent some of the symptoms and behaviors associated with ASDs, such as the repetitive behaviors that are a hallmark of autism.
"The sooner that you can catch some of these behaviors and intervene, the better their chances for developing good skills and being able to participate in school, academically and socially," said Gilbertz, who teaches in the Department of Special Education and was Jeans' adviser during the research.