Professor Chris Lubienski making his public presence felt
by Sal Nudo / Jan 21, 2014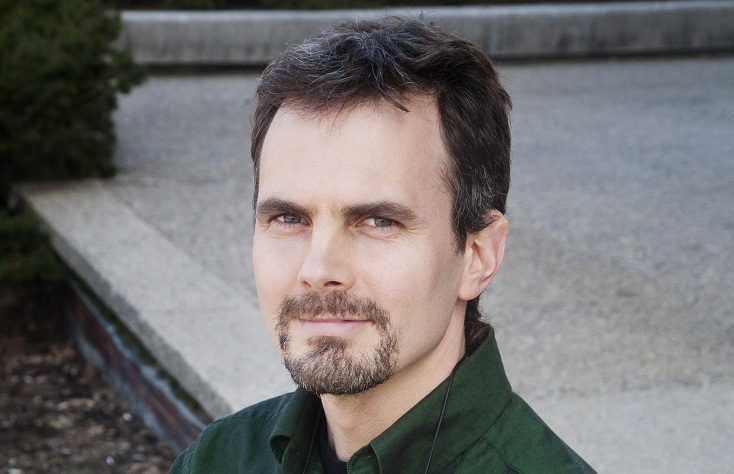 Professor Chris Lubienski is making a significant contribution to the national discourse on education, according to the Education Week blog Rick Hess Straight Up (RHSU). Lubienski notched a No. 7 ranking among scholars in the field of government and policy in the Edu-Scholar Public Influence: Top Tens rankings, as well as two-way tie for No. 52 on the Edu-Scholar Public Influence list. The RHSU rankings recognize the often unseen accomplishments of scholars "who have had the biggest impact on public discussion of education."
Lubienski's research focuses on public and private interests in education. He and Professor Sarah Lubienski, in their recently published book, The Public School Advantage, make the case that public schools outperform private ones. Their research has garnered a great deal of attention, including being featured in a Boston Globe article highlighting their notable insights about schools.
College of Education Dean Mary Kalantzis was pleased with Professor Lubienski's ranking, remarking: "Our faculty are committed to cutting-edge research that makes a positive difference, so it is affirming when their work is recognized on a national level and they make a sound contribution to education policy. This is quite an honor for Professor Lubienski, and it also speaks well of the work he does with his fellow professors and graduate students."
Rick Hess wrote on his blog that the point of the rankings is to recognize scholars who have made a substantial impact on important public policy debates. In describing the scoring rubric for the rankings, Hess wrote that "cracking the top 100 is quite an accomplishment," given the high number of university-based faculty members who grapple with the many quandaries in the educational field on a daily basis.
Rankings were calculated by scholars' scores in eight categories, covering ground such as how many cited works they had on Google Scholar; the number of books they authored, co-authored or edited; book rankings on Amazon.com; and the number of mentions they have accrued in newspapers, blogs, and in the press.