Well-rounded alumna views teaching as a lifelong, varied endeavor
by Sal Nudo / Jan 5, 2014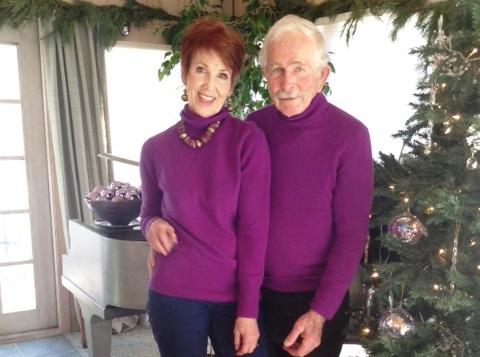 Throughout her life, Alice Vernon '72 Elem. Ed. has traveled the world and had different jobs and diverse interests. One constant, however, has been a sustained passion for educating others.
"I can't think of anything you do in life where you don't do teaching," said Vernon.
Vernon's enthusiasm for education is the primary reason she established a fund in her husband's name–the Edwin W. Vernon Scholarship Fund–an endowed fund that goes toward scholarships for students in the college who are studying to be teachers. Edwin, Ed.D.'70 EA, had a long and distinguished career at the University, initiating the Cooperative Extension Service Teleconferencing System. Vernon calls him "a pioneer in long-distance learning."
Even before meeting, they both knew they wanted to live lives of public service, forgoing the opportunity to perhaps earn larger paychecks in the corporate world.
Gifts like Alice's, in honor of her husband, contribute to a much-needed scholarship program that supports education students. Last year 132 awards totaling $318,000 in scholarships were given to undergraduate and graduate students.
Vernon was the director of development at the University's School of Labor and Employment Relations for 24 years, serving as the staff's first liaison to the school's alumni board of directors. She received the alumni board's Special Recognition Award in 1989.
Following her retirement in 2002, Vernon resumed the jobs she had during an earlier period of her life after college, working as a food and nutrition educator and food stylist for the media.
Endowed gifts offer long-term support for the University. Through an endowment, your gift is invested and pays out a yearly distribution, which goes to support an area of your preference. To learn more about how to support students and programs, contact Lisa Denson-Rives at lkdenson@illinois.edu or 217-300-2752. To make a gift to the college, use this online form.