Article offers guidelines for research and design methodologies on embodied learning through digital media technology
by Christy Kim / Dec 16, 2013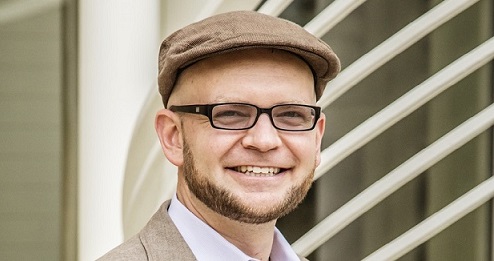 Robb Lindgren, assistant professor in curriculum and instruction, recently co-authored a paper for the November issue of the Educational Researcher. The paper, titled "Emboldened by Embodiment: Six Precepts for Research on Embodied Learning and Mixed Reality," details the potential of immersive technologies called mixed realities to promote embodied learning through physical actions such as gestures or walking.

Mixed realities bring students to a world where digital technology meets their physical environment to help fully immerse them in their studies. Lindgren pulled from his own experiences with digital media technology in his lab where middle school students use their bodies to operate a simulation to learn how objects move in space.

Although recent studies have shown that using body movements can serve as a powerful catalyst for learning, the overall research on mixed reality technology have been sparse and dissimilar in methodology, rationale, and execution. In order to understand best practices and the effectiveness of utilizing mixed reality environments, Lindgren and his co-author present a set of guidelines to help scholars conduct research in this field. Such recommendations include that learning environments make explicit connections between specific movements and educational goals, and that the technology does not replicate real-world physical activity, but augment it.