College of Education student receives prestigious Lincoln Academy Student Laureate Award
by Tim Rees / Dec 2, 2013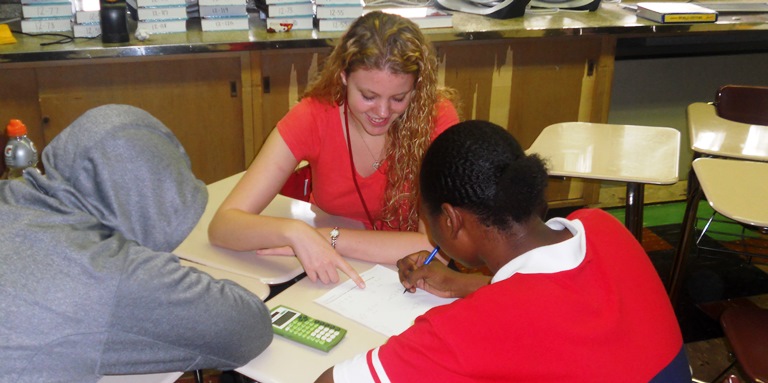 Amanda Rowland, a senior in Special Education from Burr Ri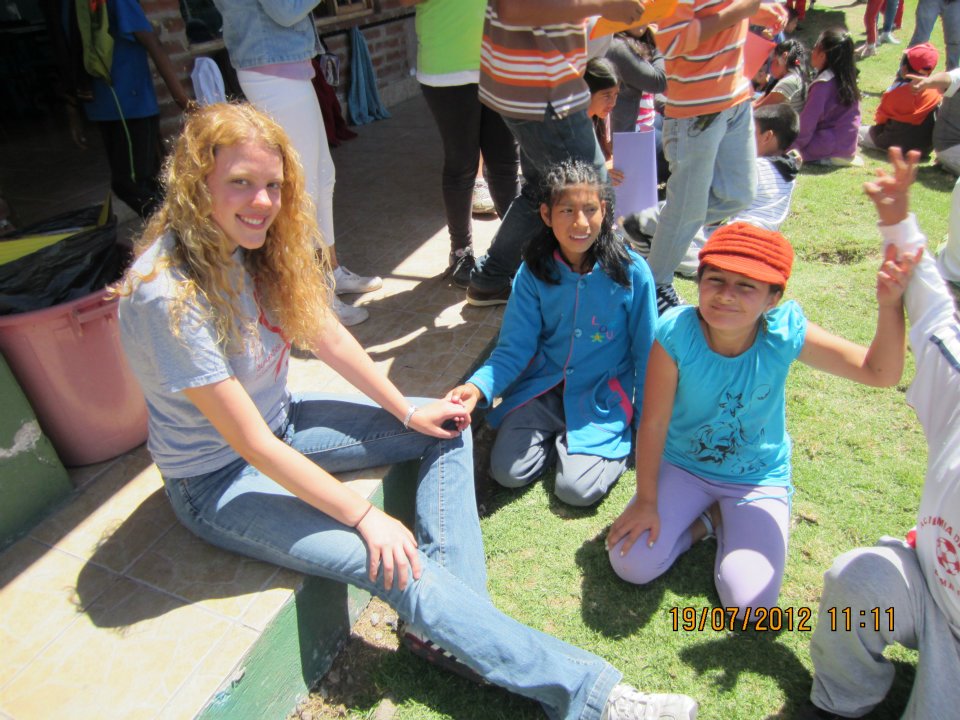 dge, Illinois, received the 2013 Lincoln Academy Student Laureate Award as the sole recipient from the University of Illinois at Urbana-Champaign. This award seeks to recognize senior students from four-year, degree-granting institutions in Illinois for their excellence in curricular and extra-curricular programs, while honoring their contributions to the benefit of humanity in or on behalf of the state of Illinois.
Nominated by Professor Maya Israel and approved by Chancellor Phyllis Wise, Rowland is a James Scholar and a member of the Phi Eta Sigma National Honor Society. Throughout her academic career, Rowland has maintained a 4.0 grade point average. In addition, she has spent more than 300 hours working alongside people with disabilities, and has volunteered locally through the Student Education Association, the Best Buddies International Program, and Students Today/Leaders Forever.
"I started volunteering in high school and loved it from the very beginning," Rowland said. "One of my favorite volunteer activities was working with an adapted physical education class from students with disabilities. One of the students that I worked closely with passed away suddenly. I attended her funeral and saw just how much this young woman, who never spoke a single word, influenced so many people. It really opened my eyes to the value of all human life."
In addition to numerous volunteer projects, Rowland has been committed to researching the level of inclusion for students with disabilities in the STEM (science, technology, engineering, and mathematics) fields of study. In her free time, Rowland likes to dance, and she is the president of the Velocity Dance Team, a registered student organization at the U of I.
She also has an affinity for traveling, and she combines that with her passion for volunteering whenever she can. In summer 2012, Rowland participated in a campus-sponsored work trip to Ecuador.
"We designed and implemented a summer camp for the kids in a local community," she explained. "I learned about culture and education, and got to teach English, art, science, dance, and so much more. It was an incredibly life-changing experience."
When asked what prompted her to become such a devoted volunteer and social advocate, Rowland responded with sincere pride.
"I believe everyone deserves an education that will help them to be successful in future, and success looks different for everyone. I have also made the effort to volunteer with and get to know people from all different backgrounds."
Rowland added that the more she learns, the better she understands and appreciates differing perspectives. "I want to be the best teacher I can be, and understanding where my students are coming from is the first step in that process."
Rowland was recognized with other recipients from around the state November at the Student Laureate Award ceremony in Springfield, Ill.