Local alumnus Brandon Rutherford named Illinois New Science Teacher of the Year
Local alumnus Brandon Rutherford named Illinois New Science Teacher of the Year
by Christy Kim / Oct 27, 2013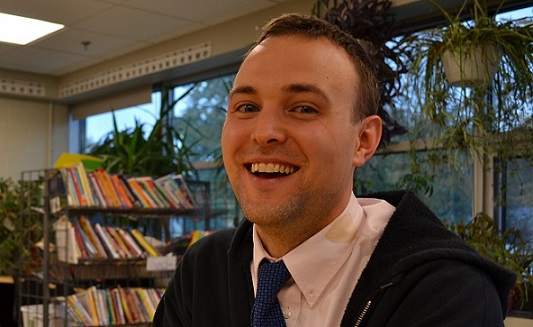 Brandon Rutherford, Ed.M. '10 Elem.Ed, is a third-grade teacher at Garden Hills Elementary in Champaign and was named a New Teacher of the Year in 2013 by the Illinois Science Teachers Association. Award winners are recognized as new, up-and-coming teachers who facilitate excellence in science learning in their classrooms and encouraged to continue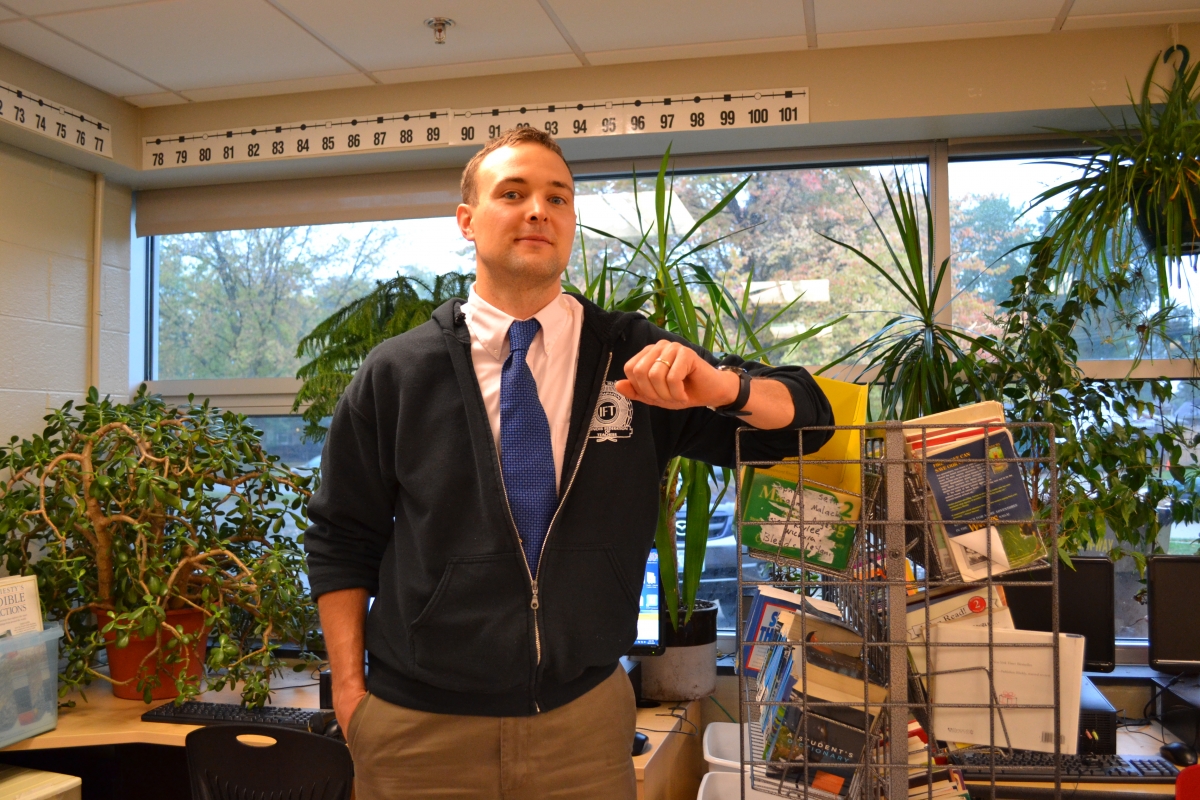 to grow as teachers.
Unaware that he was nominated by former professor, Margery Osborne, winning this award came as a pleasant surprise for Rutherford. He believes the award justifies and recognizes his efforts in science curriculum.
"This award came at the right time to reinforce my practice," stated Rutherford. "I felt good that I got it, but I also have to be worthy of this award, so I have to make sure that I'm always using best practice for science instruction and that science is a mainstay of my curriculum."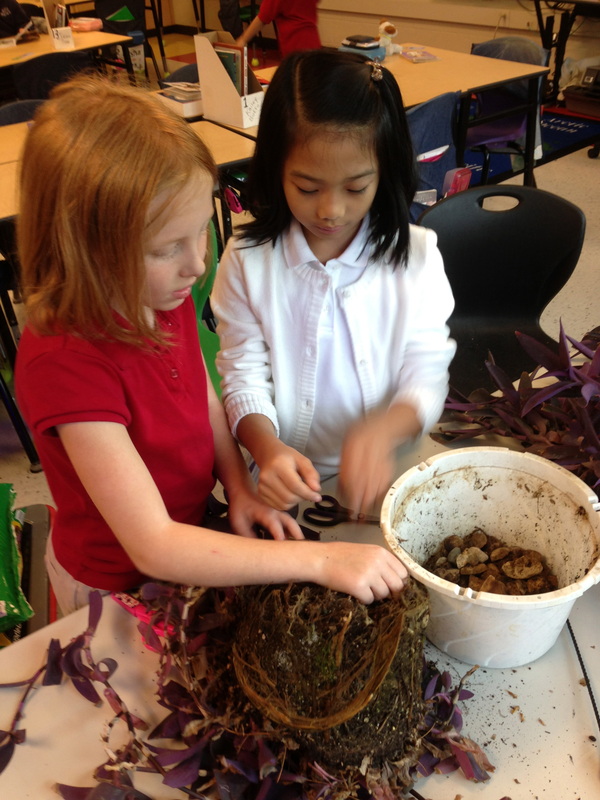 Growing up in a family of scientists, Rutherford felt an early connection with the subject and aspired to teach it to high school and college students. As if by fate, he missed the Secondary Education application deadline, and, wanting to stay at the University of Illinois at Urbana-Champaign for his master's, opted to apply for Elementary Education. This detour in plans proved to be quite serendipitous, as Rutherford believes he is right where he is meant to be.
Regardless the age level, Rutherford said teaching is a powerful profession. "I'm always pushed to grow," he said. "That's something that I love about being a teacher."
Rutherford has taught at Garden Hills for three years and presently teaches science and other subjects to third grade honors students. He attributes his continued success to hard work, a thirst for learning, and the opportunities afforded to him at the university, adding that he admires its connection to local schools as well as resources available through alumni networking. The award also opens additional doors for Rutherford to collaborate with fellow teachers to enhance, reinforce, and improve instructional practice in science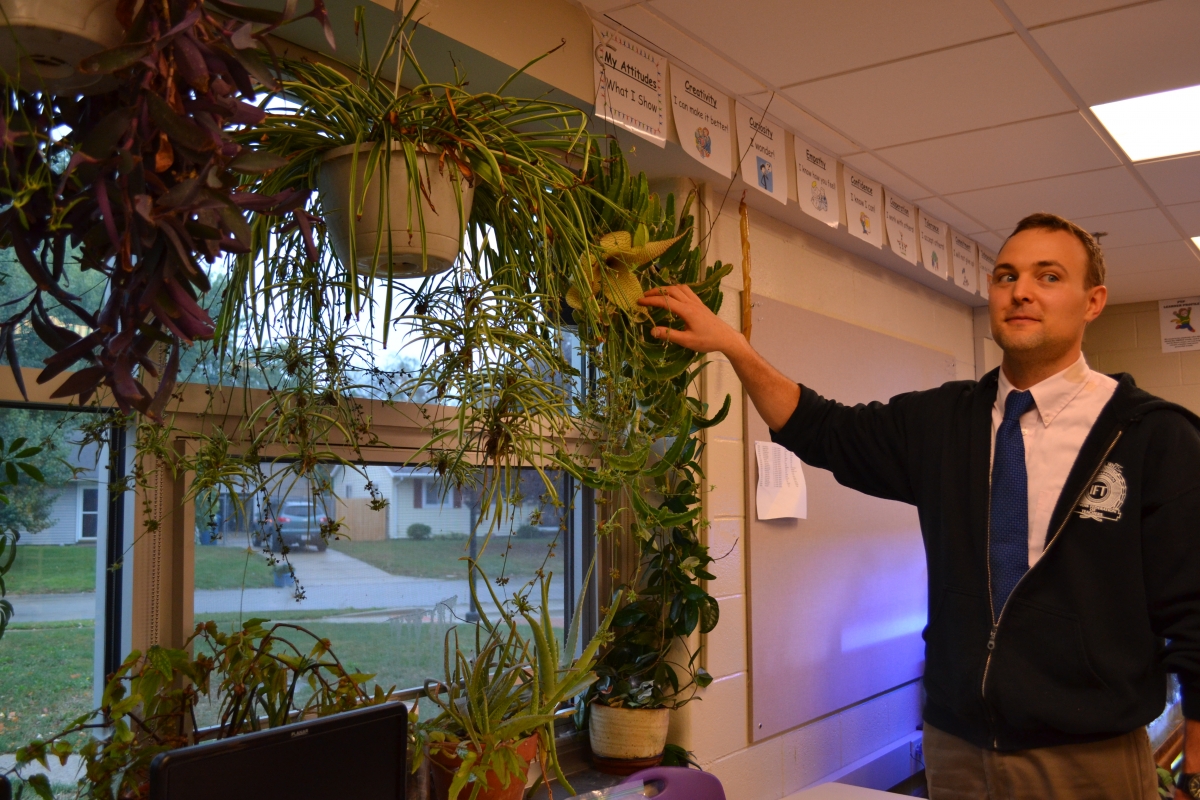 Engaging students in a subject matter is no easy task, but Rutherford stresses the value of curiosity to his students and encourages them to be active participants and to take ownership in the learning process. Additionally, "it's important that you make things interesting to them," Rutherford said. "It's about making sure that everything has a 'wow' component to it."
Ultimately, Rutherford hopes that his teaching creates a space that inspires students to apply what they learn to make positive changes beyond the classroom walls. To him, receiving the award gives him an opportunity to embody this principle.
"Your feelings and passions should be immediately apparent when you meet someone," Rutherford said, adding that we shouldn't be shy but that "we should all wear our strengths on our lapels." He modestly regards his teacher of the year designation the same way, saying the award allows him "a venue to communicate the importance of investigating our world."
Rutherford was recognized for his achievements at the 2013 ISTA Conference October 24-26 in Tinley Park, Ill.
Visit Rutherford's classroom website.
Read The News-Gazette article about Rutherford's classroom curriculum.