More than half of students surveyed experienced sexual coercion
More than half of students surveyed experienced sexual coercion
by Sharita Forrest / Oct 23, 2013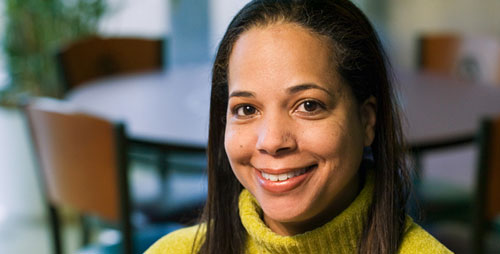 OCTOBER 23, 3013, ILLINOIS NEWS BUREAU, CHAMPAIGN, Ill., Sharita Forrest — More than half of young women in high school or college have experienced at least one incident of sexual coercion, according to a new study by Bryana H. French (Ph.D. EdPsy '10, M.A. EdPsy '06) and Helen A. Neville, a professor of Educational Psychology and African American Studies.

According to the study, more than half (53 percent) of young women have experienced at least one incident of verbal, physical or substance-facilitated sexual coercion – and more than half of those incidents resulted in sexual intercourse, a recent study of high school and college students found.
The 335 young women who participated in the study reported that they had been coerced into sexual activities in a variety of ways, with physical and verbal coercion being the most common tactics.
Read the entire UI News Bureau article…
ALSO PUBLISHED IN
Photo of Professor Helen Neville by L. Brian Stauffer