Special Education doctoral student turns kindness into art with service-learning project
by Christy Kim / Oct 17, 2013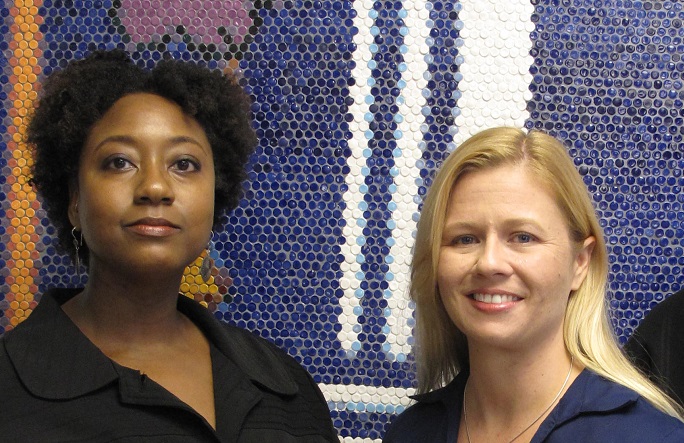 Visitors, students, and staff walking through the College of Education's Student Academic Affairs Office can now enjoy a new, decorative piece of art on the office wall: the "Be Kind Illinois" mosaic, made by Michelle Bonati, a 2014 doctoral candidate in Special Education.
"I created the mosaic to express my gratitude for all of the encouragement I have received from the wonderful faculty in the College of Education throughout my doctoral program," stated Bonati. "I also wanted to share how thankful I am to have received such incredible support to establish Be Kind Illinois."
Be Kind Illinois is a volunteer group dedicated to supporting the mission of the Ben's Bells Project in Illinois. Founded in 2002 in Arizona, Ben's Bells strives to inspire and motivate people to recognize and promote the impact of intentional kindness. The organization spreads its message by creating ceramic wind chimes called Ben's Bells and distributing them throughout the community.
Bonati spent her spring 2013 semester working on the mosaic as part of her independent study ceramics course with the help and guidance from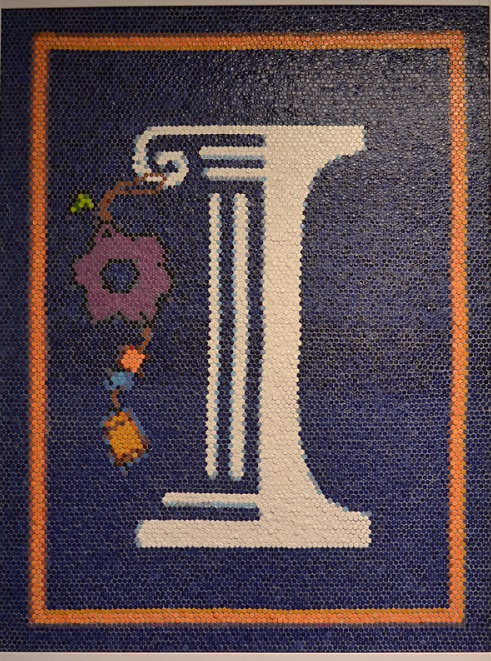 Professor Tammie Rubin in the College of Fine and Applied Arts, Professor Emeritus Scott Burns in the Department of Industrial and Enterprise Systems Engineering, fellow students, and her husband, Ralph Bonati.
The mosaic boasts nearly 15,000 handmade ceramic tiles that depict a Ben's Bell hanging from the university logo. According to Bonati, the tiles symbolize the cumulative effects of each act of kindness performed and received in the community.
"Hopefully, it will inspire others to perform intentional acts of kindness and to become involved with the Ben's Bells Project," Bonati said.
Those interested in getting involved with the Ben's Bells Project can stop by the Champaign Public Library from 2 to 4 p.m. on Sunday, October 20, to help create the Ben's Bells that will be distributed throughout the community.
TOP PHOTO: FAA Professor Tammie Rubin and Michelle Bonati in front of the Be Kind Illinois mosaic hanging in the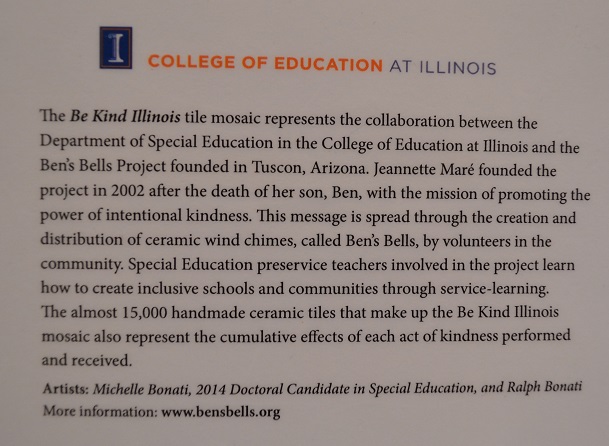 College of Education's Student Academic Affairs Office.