Alumna Anjali Forber-Pratt honored at White House as 'Champion of Change'
by Claudia Gordon and the College of Education / Jul 31, 2013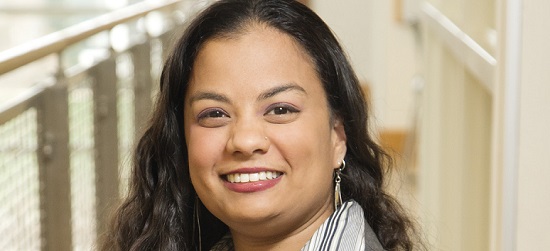 In anticipation of the 23rd anniversary of the Americans with Disabilities Act on July 26, 2013, the White House honored eight Americans who embody the spirit of the ADA, including Anjali Forber-Pratt, Ph.D. '12 HRE. The eight "Champions of Change" served as panel members during a July 25 event hosted by the White House Office of Public Engagement to commemorate the ADA anniversary. The event was streamed live.
"The best ideas come from the American people. Everyone has a story to tell, everyone has a part to play," it says on whitehouse.gov. The Champions of Change program was created as an opportunity for the White House to feature groups of Americans—individuals, businesses and organizations—who are doing extraordinary things to empower and inspire members of their communities.

"Dr. Anjali Forber-Pratt has never let her paralysis distract her from her goals," it says on her White House profile page. "In addition to being a Paralympic medalist in the sport of wheelchair racing, she has dedicated her life to helping other's recognize their potential."

JULY 24, 2013, WHITEHOUSE.GOV, Claudia Gordon — This Friday, July 26th, marks the 23rd anniversary of the Americans with Disabilities Act (ADA). The ADA is a landmark law that profoundly changed our nation. On the trajectory of forming a more perfect union, the passage of the ADA in 1990 was a major step forward in keeping a key promise of the American experiment: ensuring equal opportunity for all.