Summit brings scholars together in D.C. to re-imagine innovative education
by The College of Education / Jul 1, 2013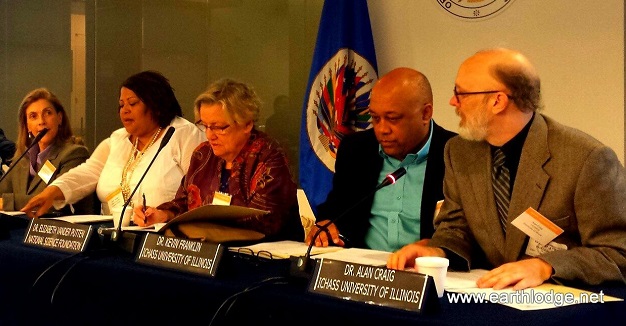 Innovation was the focus at the Radical Innovation Summit held in Washington, D.C., in June that brought together scholars from around the world.

More than 30 leading practitioners and researchers, selected from 90 applications, collectively considered how education in the United States might be reconfigured to both support and teach innovation as a core curriculum mission, all with a focus on STEM (science, technology, engineering, and math). Presenters represented industry, for-profit and non-profit organizations, academia, school districts, and diverse fields of discipline that included engineering, psychology, education, and neuroscience.

The Radical Innovation Summit was the brainchild of Sharon Tettegah, an associate professor in the departments of Curriculum and Instruction and Educational Psychology. Also a part time faculty with the Beckman Institute of Advanced Science and Technology and an affiliate of the National Center for Supercomputing at the University of Illinois, Tettegah recently served as a National Science Foundation program director from 2010-12.

"This summit is just the first of many that will address what it means to be radically innovative in education," she said. Participants identified and articulated strategies for creating and sustaining learning environments that promise the development of innovative thinking skills, behaviors, and dispositions.

Keynote speakers Vernon Burton, director of Clemson University's Cyberstitute, and Kenneth Kosik, co-director of the Neuroscience Research Institute from the University of California at Santa Barbara, acknowledged and emphasized that education hasn't kept pace with the changing world. "Even the buildings of most campuses look like Athens," said Kosik, as reported by a Huff Post College blogger.
"M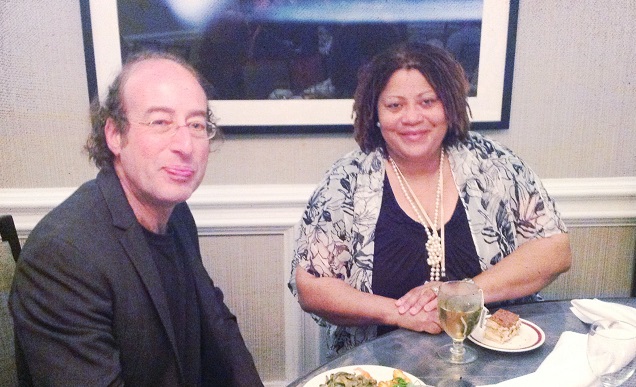 aybe, he (Kosik) mused, students don't need any buildings at all."

As a result of the summit, Tettegah and other key organizers will publish a white paper about education innovation. In addition, the International Journal of Games and Computer Mediated Simulations will publish a special issue to present the group's response.

Tettegah received plenty of positive feedback from the summit, including comments from Steven Mannheimer, professor in the School of Informatics at Indiana University-Purdue University Indianapolis, who is already collaborating with other presenters. "It really was a motivating meeting," he said. "I would have liked another day to dig deeper or the opportunity to reconvene in six months."

With the goal to develop education models that are radically innovative, the group is continuing the dialogue online using tools like Google.

Summit participants also convened conversation with a larger audience: representatives of the White House and the National Science Foundation, dignitaries from the Organization of American States, and news agencies.

Tettegah is working with the Summit planning team—Alan Craig (I-CHASS), Kevin Franklin (Illinois Informatics Institute), Ray Price (Engineering), and Len Annetta (George Mason University)—to take the Radical Innovation Summit to other parts of the world. Closer to home, Tettegah would like to organize a similar event at the University of Illinois at Urbana-Champaign.

Bottom photo: Summit keynote speaker Kenneth Kosik with Sharon Tettegah, conceptual architect of the Radical Innovation Summit.
Radical Innovation Summit Organizers
Institute for Computing in Humanities, Arts and Social Sciences (I-CHASS)
College of Education, University of Illinois at Urbana-Champaign
National Center for Supercomputing Applications (NCSA)
The Beckman Institute of Advanced Science and Technology
Illinois Foundry for Innovation in Engineering Education (iFoundry)
Department of Curriculum and Instruction, College of Education, University of Illinois at Urbana-Champaign
In cooperation with the Organization of American States and National University
The summit, along with research developed from the meeting, is supported by a grant from the National Science Foundation's DRK12 program.