Saundra Murray Nettles explores community learning and black child development in book on African American childhood in the South
by The College of Education / May 30, 2013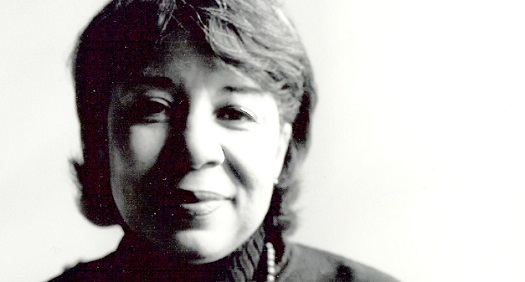 Saundra Murray Nettles, clinical professor of Educational Psychology, is the author of a new book titled "Necessary Spaces: Exploring the Richness of African American Childhood in the South." In the book, which is slated to be released this summer, she takes the reader on a journey into neighborhood networks of learning at different times and places.

Using autobiographical accounts, Nettles discusses the informal instructional practices of community "coaches" from the perspective of African American adults who look back on their childhood learning experiences in homes, libraries, city blocks, schools, churches, places of business, and nature. These eyewitness accounts reveal "necessary spaces," the metaphor Nettles uses to describe seven recurring experiences that converge with contemporary notions of optimal black child development: connection, exploration, design, empowerment, resistance, renewal, and practice.
Throughout the book, Nettles weaves personal stories with social scientific theory and research and practical accounts of community-based initiatives to illuminate how local communities contributed human, built, and natural resources to support children's achievement in schools. As a whole, the book offers an accessible perspective on how community involvement for children can be developed utilizing the grassroots efforts of parents, children, and other neighborhood residents, as well as expertise from school personnel, informal institutions (such as libraries and museums), and other sectors interested in disparities in education, health, and the quality of physical settings.

Nettles said her book is "grounded in the environmental memories of African American childhood that offer a culturally relevant view of civic participation and sustainable community development at the local level."

She is optimistic that the book will be helpful for many segments of society, from educational researchers and policy makers to pre-service and in-service teachers, as well as for people who plan to work for and with children and youth in neighborhoods. It could also provide insight for qualitative researchers, who will find a model for writing personal scholarly essays that "use the personal to inform larger issues of policy and practice."
In addition, Nettles has been profiled by Psychology's Feminist Voices for her important contributions to feminist psychology. While feminist psychologists enact feminist values in their lives and work in many different ways, what they have in common is an explicit commitment to using psychology to understand and improve the lives of women and girls of all ages, ethnicities, sexual orientations, abilities, and socioeconomic levels, according to the Feminist Voices website.