Special Education alumna Barbara Bateman honored for lifetime achievement by Council for Exceptional Children
by The College of Education / Apr 11, 2013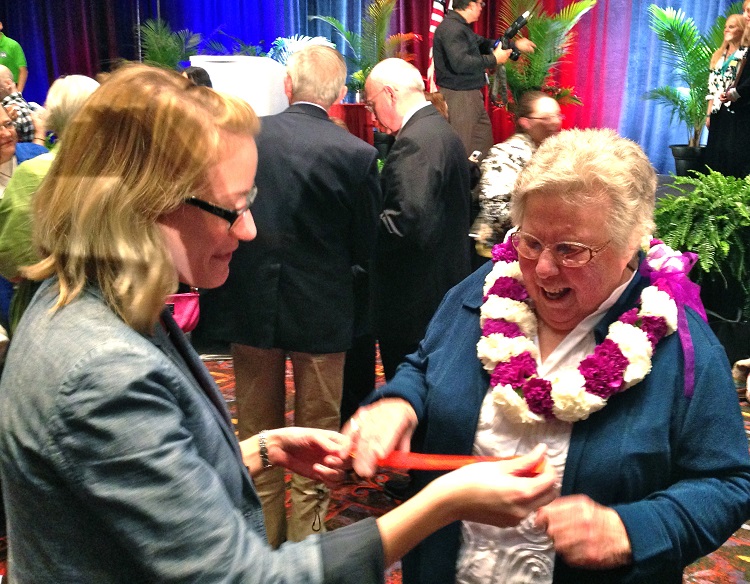 Barbara D. Bateman (Ph.D. '62 Educ. Admin.) has been named the recipient of the J.E. Wallace Wallin Special Education Lifetime Achievement Award from the Council for Exceptional Children (CEC). She was presented with the award at the Council's 2013 convention held earlier this month in in San Antonio.

The award recognizes an individual who has made continued and sustained contributions to the education of children and youth with exceptionalities.
Bateman is a legal consultant in the field of Special Education and professor emerita at the University of Oregon, where she earned her J.D. degree in 1976. She is among the first special educators to anticipate the importance of legal issues in education, and is now one of the country's foremost legal experts in special education law.
According to the CEC's announcement, "Barbara D. Bateman's contributions to the field of special education have been pioneering and continuously evolving—addressing critical issues of the day and always based on research. Across five decades Bateman's career has contributed to the field, the development of new concepts, publications and dynamic leadership.

"In 1962, at the 40th Annual CEC Convention, Bateman presented the first paper on learning disabilities. This paper would set the stage for research on learning disabilities and instructional methods, and result in special education services to millions of children. That same year, Bateman and Samuel Kirk published "Diagnosis and Remediation of Learning Disabilities" in Exceptional Children, a seminal article that is considered one of the top 10 classic articles in the field of special education and is still referenced more than 50 years later."

See University of Oregon's article about Bateman…

Special Education associate professor Rosa Milagros Santos also received an award from the CEC, the Outstanding CEC Leadership Award. That award is given to a CEC member who has made significant contributions to the council's programs not only at the local and state/provincial level, but also on the national and international level, over an extended period of time. Read more about Santos' CEC award, as well as others.

Photo: Special Education doctoral student Lori Erbrederis Meyer gives a College of Education lanyard to Dr. Barbara Bateman.