Four decades, a war and a fight with cancer later, man earns Education degree
by Stephen Rickerl / Dec 21, 2012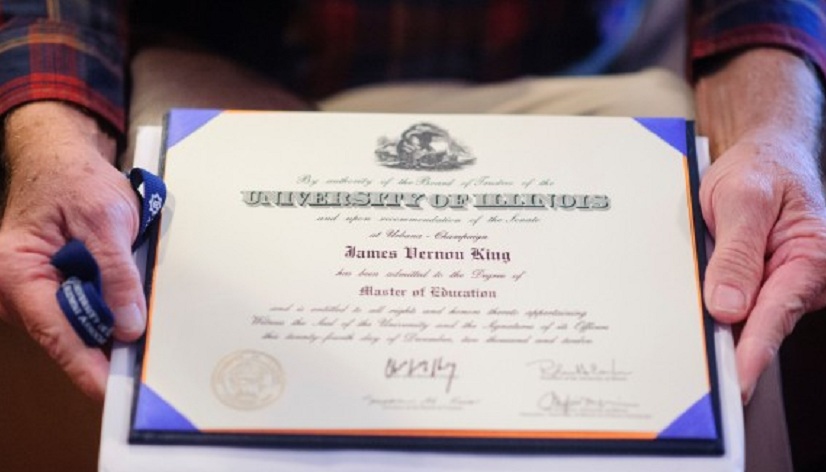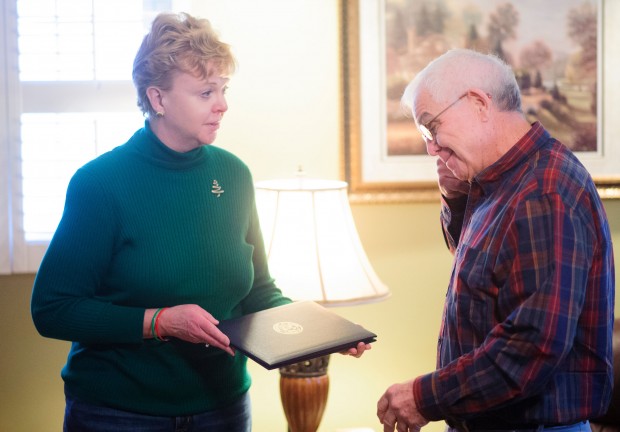 DECEMBER 18, 2012, THESOUTHERN.COM, CARBONDALE, ILL., Stephen Rickerl — BENTON — Surrounded by family, colleagues and friends he'd known for years but never met, Jim King (Ed.M. '12 HRE) held back tears as he studied the diploma he waited four decades to earn.

King, a retired electrical engineer and instructor in the Mining Technology program at Rend Lake College, was presented with his master's degree in Community College Teaching and Learning during a special presentation Monday at his Benton home.

Graduating from University of Illinois has been a lifelong dream of King's. But to realize the dream, King had to overcome a war and cancer.

Born in West Frankfort, King said he was admitted to University of Illinois, but was unable to attend because of financial reasons. Instead he went into the Marine Corps, served in Vietnam and four years later returned to civilian life and enrolled in college.
Read entire Southern Illinoisan article…
Photo by Joel Hawksley/The Southern