EPOL Professor Nicholas Burbules wins Critics Choice Book Award
by The College of Education / Oct 5, 2012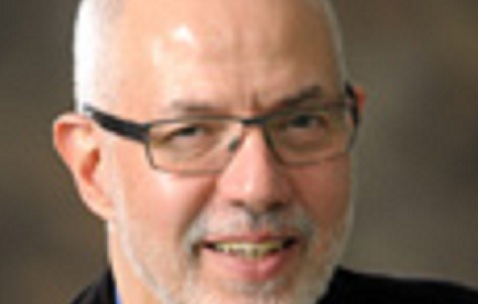 by Allie Pitcher, writing intern
Nicholas Burbules, professor the Department of Education Policy, Organization and Leadership, was recently awarded the 2012 Critics Choice Book Award of the American Educational Studies Association (AESA) for his recent book "Feminisms and Educational Research."
The book, co-authored by Professor Wendy Kohli from Fairfield University, was nominated by a by a member of the AESA organization and was reviewed by its committee over the summer.
"Feminisms and Educational Research" is about the various forms of feminism and how theoretical ideas of western feminists have changed throughout time.
"Professor Kohli and I shared a sense that while feminist work had an impact on all sorts of educational scholarship, there really wasn't a single book that reflected on the different phases of feminist theory," Burbules said. The authors traced these varying ideas through history and added a philosophical interpretation to these differing theories.
One unique aspect of the book is that it explains many differing opinions on feminism without exposing any sense of bias to the reader toward one theory or the other. "The three feminist theories we lay out in the book are all of different theoretical and political positions, but I think that those different feminisms have influenced educational research in different ways," Burbules explained.
From the authors' extensive research, the book also provides descriptive examples from research to form a basic understanding of how times have reformed education.
In writing "Feminisms and Educational Research," the authors had two purposes for the book. "First, we wanted to provide a handy, well informed, and well resourced overview of the theoretical position," Burbules said. "And the second focuses more specifically on the influence of that theoretical position on the ways in which educational research gets done."
The AESA Critics Choice Book Award recognizes authors of books that are amazing in its field and reflect the interests of the association. Members of the organization subscribe to the belief that learning is a life-long process.
"The honest truth is that writing these books has been an education for me in working with people who really are experts in this area," Burbules said, who is planning his next book.