Christopher Lubienski named director of The Forum on the Future of Public Education
by The College of Education / Sep 11, 2012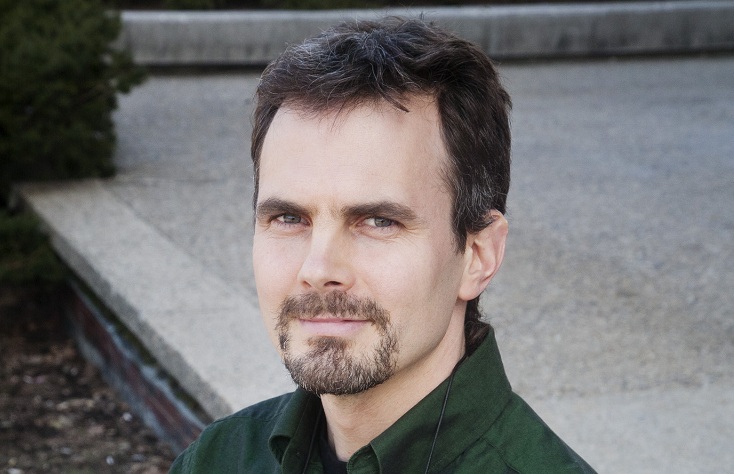 Associate Professor Christopher Lubienski has been appointed director of The Forum on the Future of Public Education. He is taking over the role previously held by Professor Debra Bragg, who will remain actively involved with the organization.
The Forum on the Future of Public Education draws on a network of premier scholars at the University of Illinois and beyond to create, interpret, and disseminate credible information on key questions in educational policy. It actively pursues original research projects and facilitates collaboration between researchers and policymakers to examine the pressing issues shaping the future of public education.
Lubienski said he would like to continue the efforts of his predecessor, who was quite successful in securing funding through the Forum, including grants for the Illinois Collaborative for Education Policy Research.
He said one of his primary goals as he takes the reigns will be to "push us forward in order to have an impact in policy discussions that are happening now around education."
"When Stan Ikenberry envisioned the Forum, he wanted to give illumination to ideological debates that sometimes misrepresent what we know about public education." Lubienski explained. "He wanted to Forum to be the source for trusted research and data. Discussions are happening online, and there's a big effort to make us more of a presence in those discussions."
Furthermore, Lubienski said the Forum is in the process of inviting scholar/experts from across the College, the campus, and outside the University of Illinois to serve as fellows — fellows who would blog on behalf of the Forum of the Future of Public Education on issues that are both timely and relevant. In addition, each blogger may have his or her work posted to the Forum's website in the form of "easily digestible briefs," according to Lubienski.
Lubienski said that several of the Forum's long-term projects will hone in on specific issues, one of which has been the effort to redefine public education, often using market mechanisms to reconfigure schooling, not only in the U.S. but abroad. He said that in the near future, Forum organizers hope to piece together essential components that will result in a conference on the topic. (Market mechanisms is the process by which a market solves a problem of allocating resources, especially that of deciding how much of a good or service should be produced, and how it should be distributed, but other such problems as well. The market mechanism is an alternative, for example, to having such decisions made by government, according to the University of Michigan, Deardoff's Glossary of International Economics.)
As director, Lubienski will work closely with advanced doctoral fellow Matt Linick, who will specialize in increasing the Forum's web presence, often by researching blog trends.
Throughout his career, Lubienski's research has centered on public and private interests in education, including the use of market mechanisms such as choice and competition to improve schooling, especially for disadvantaged children. His work examines reforms and movements such as vouchers, charter schools, tuition tax credits, and home schooling that seek to decentralize and deregulate educational governance. He is currently the lead Investigator on a project funded by the William T. Grant Foundation exploring policymakers' use of research evidence, and efforts by intermediary organizations to shape that evidence.
Lubienski has been an associate professor of Educational Organization and Leadership in the Department of Education Policy, Organization and Leadership (EPOL) since 2007. He joined the College of Education's faculty in 2004. He was recently a Fulbright Senior Scholar, is currently the associate editor at the American Educational Research Journal, and is a fellow with the National Education Policy Center.