Casey George-Jackson to participate in Institute for Higher Education Policy, Lumina Foundation Academic Fellows Program
by The College of Education / Aug 22, 2012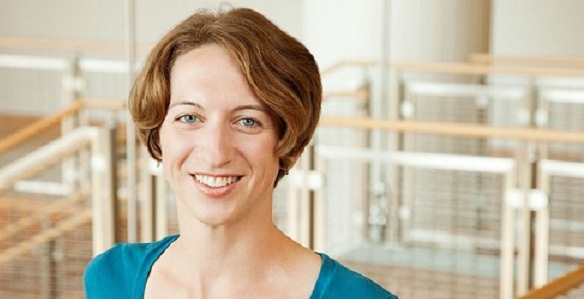 Casey George-Jackson, IES postdoctoral research fellow in Curriculum and Instruction, has been chosen to participate in the Institute for Higher Education Policy (IHEP) and the Lumina Foundation Academic Fellows Program for a second consecutive year. Her involvement in the program allows George-Jackson the unique opportunity to influence the national postsecondary education agenda by evaluating critical research to elevate the current policy discourse in Washington, D.C.

In addition, alumna Staci Provezis, Ph.D. '12 EPOL, senior communications and evaluation coordinator in the Office of the Provost and Vice Chancellor for Academic Affairs, has also been chosen to participate in the fellows program. Only 12 individuals are selected to be IHEP/Lumina fellows, and the College of Education is proud to count two College-affiliated honorees among the 12.

IHEP (with support from Lumina), recently launched PolicyDirect, a new Web site containing cutting-edge postsecondary education research for a policy-focused audience.

"Participating in the Academic Fellows Program provides an opportunity to help inform educational policies via the review of empirical research. The metrics that the program uses, which include measures of costs and scalability, offer not only a great learning opportunity, but also encourage me to think about how I present my own research to a broader audience," George-Jackson said.
A discussion of the costs and benefits of a particular program or policy can be very useful to policy makers, according to George-Jackson, "but often this information is not included in academic research," she explained. "As the program and the PolicyDirect website continue to develop in the coming years, I hope that other recent graduates—perhaps from our own college—are able to participate in and learn from this important initiative as they think about how to connect research to practice."

George-Jackson's selection to the program was based in part on her current research interests, which include studying underrepresented students' access to and retention in higher education, as well as evaluating related federal, state, and institutional policies. She is currently involved in a number of research projects focused on improving representation of women, minorities, and low-income students in the STEM fields, including a project funded by the National Science Foundation.

As an Academic Fellow, George-Jackson will be asked to evaluate peer-reviewed articles, write brief summaries of exemplar, ground-breaking, and seminal work to be published online; and participate in the biennial Research-to-Policy Summit held at the Lumina Foundation headquartered in Indianapolis.

As an IES postdoctoral fellow at the College of Education, George-Jackson works with Professors Sarah Lubienski and Joseph Robinson.