EPOL professors find social media may help women overcome computer anxiety
by Sharita Forrest / Mar 6, 2012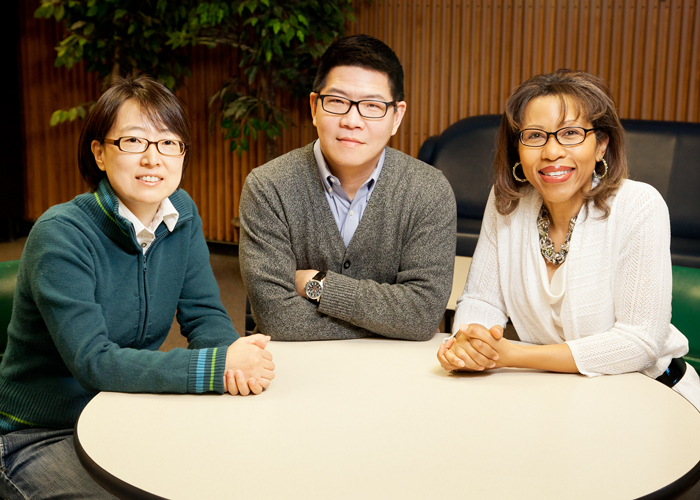 CHAMPAIGN, Ill. (UI NEWS BUREAU) — No matter how many hours a day young women spend tweeting and texting, downloading electronic media or communicating online with co-workers or friends, many of them believe they're not as competent at using computer technology as the men around them. Since the Internet's infancy, researchers have observed a distinct gender divide in attitudes toward and adoption of computer technology, with many women tending to feel intimidated by it, a phenomenon called computer anxiety.
A new study by researchers in the College of Education at the University of Illinois suggests that social networking and video sharing applications could be effective in helping women transcend their computer anxiety and bridge the digital divide.
Co-authors of the study are Wen-Hao David Huang and Denice Ward Hood, faculty members in the department of education policy, organization and leadership, and Sun Joo Yoo, a graduate student in human resource development in the department.