Some Surprising Good News: Bookstores Are Booming and Becoming More Diverse
by Alexandra Alter and Elizabeth A. Harris, The New York Times / Jul 15, 2022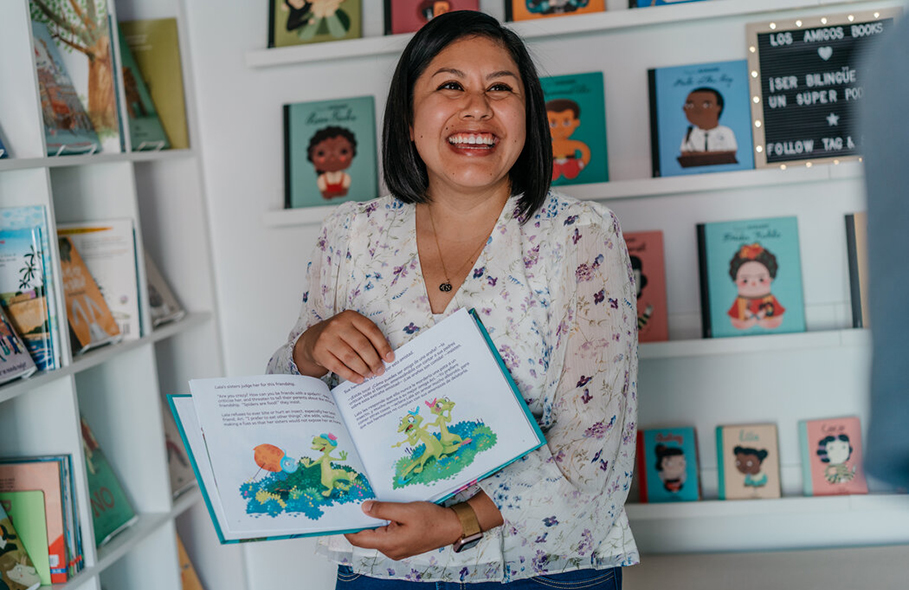 Photograph by Jamie Kelter Davis for The New York Times
More than 300 bookstores have opened in the past couple of years — a revival that is meeting a demand for "real recommendations from real people." Among them is Los Amigos Books in Berwyn, Illinois, owned and operated by alumna Laura Rodríguez-Romaní, Ed.M. '14 Elementary Education.
A former dual language elementary schoolteacher, Mrs. Rodríguez-Romaní started by selling books online, then hosting pop-up events. She used her government stimulus check to buy books and start a website, and then found a physical space after she won a contest for local entrepreneurs and got money for furnishings from the Berwyn Development Corporation.
She knew it was a risky investment, she said, but she felt the community needed a space that offered children's books in English and Spanish. "We don't have representation of those categories of books in typical bookstores," Mrs. Rodríguez-Romaní said. Several other new bookstore owners said they were motivated by a desire to create more visibility for diverse books and authors.